I'll be honest, I'm leaning towards the tulip table. Poor pedestal table, I'm really not giving it a fair shot, especially since I've had a love affair with the IKEA table for so long.
I gathered even more images of the beloved Saarinen Tulip table.. too bad we can't afford the real thing.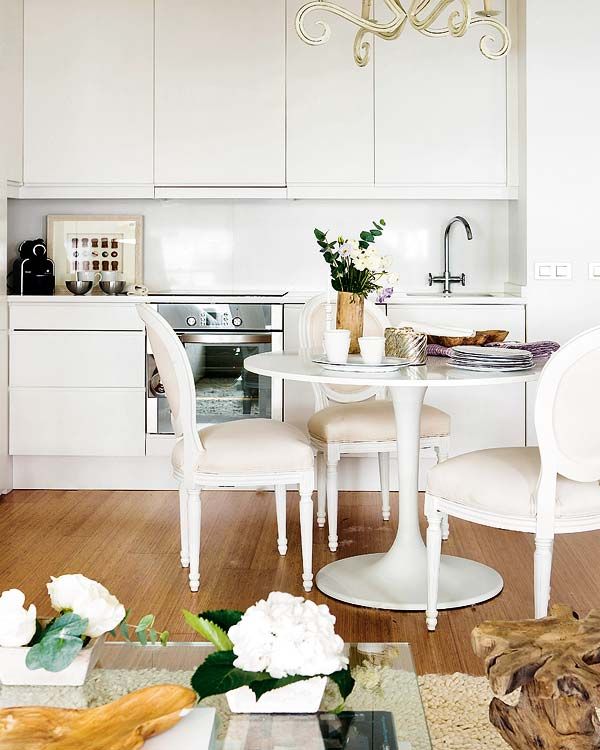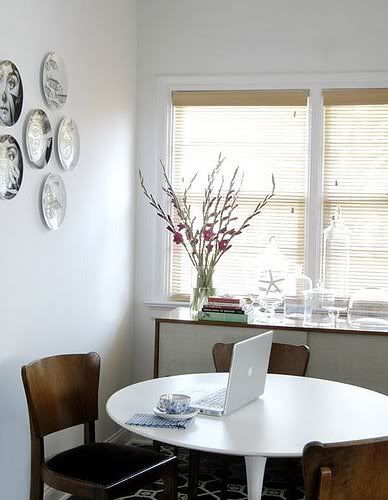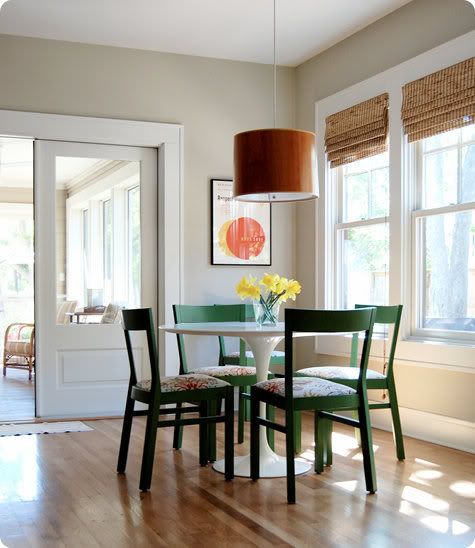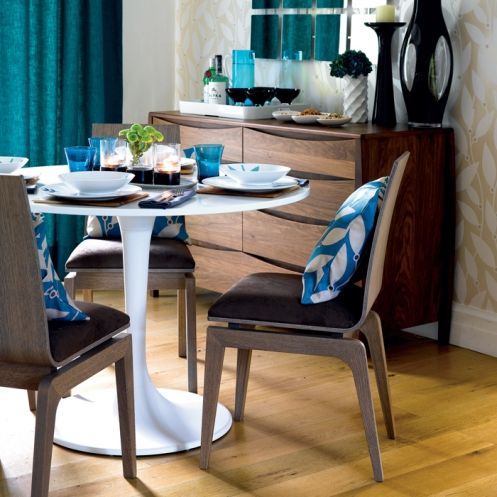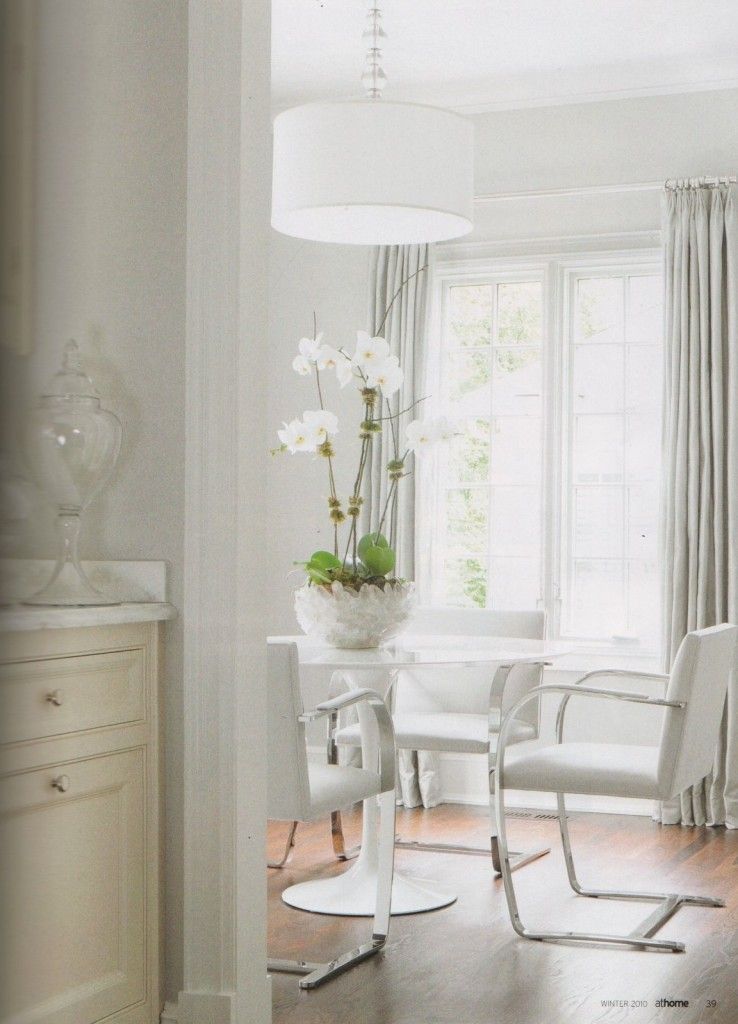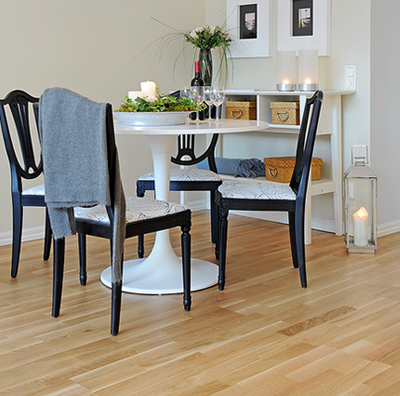 I really appreciate everyone's advice about how dirty the IKEA base can get. I think a couple coats of a clear glossy or semi gloss spray paint should do the trick.
In other news, the unpacking is coming along slowly but surely. I already have a few of my favorite things out...
But speaking of unpacking, I should be getting off the computer and back to work. Have a great weekend!