I am so excited to share with you this pop up shop I curated for
Joy & Revelry
!
I've been a huge fan of Lauren Adams for a couple years now. Last year, I purchased one of her small 4x6 abstracts for my own gallery wall and it's one of my favorite pieces.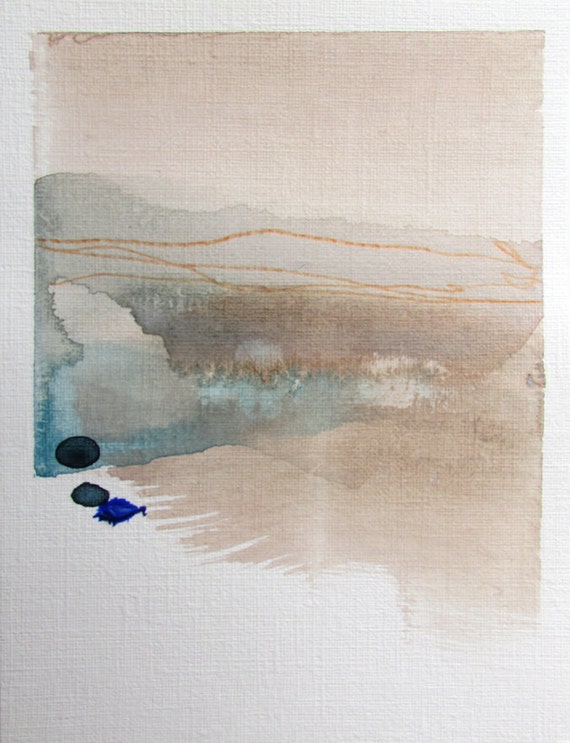 My Lauren Adams 4x6 abstract, currently hanging in my family room.
One major reason I love
having a shop with Joy & Revelry
is getting the chance to support my favorite artists and also getting to pick my favorite pieces to share with you!
I love Lauren's pieces because they are so delicate and simple, but they still have so much movement and (depending on the piece) color. I have never seen anything like them!
I want to share with you how Lauren Adams describes her art:
My work is inspired by my home; by the lush hills and glittering rivers that drew my ancestors from their own mountainous regions of remote lands to settle in this place, their new home, now my home - West Virginia.

I revel in the act of painting; utilizing a combination of thin veils of color and thick oil paint to create a dialogue between intuitive painting and my background in working en plein aire. The feeling of place that is established through texture, color and rhythm is essential to that dialogue. Simplicity is pursued as I break down the landscape to its purest form, portraying its true essence.
I selected 15 of my very favorite pieces from Lauren for my
Joy & Revelry pop up shop
. Here are a couple of them:
These pieces are originals only, there aren't any prints in the pop up shop. In fact, Lauren doesn't make prints of any of her pieces, which I think is really cool. They are best viewed as originals, so you can see the multiple layers of paint and the detail she puts into them.
Check out the rest of the shop
here
! I hope you enjoy it!