Someone asked me on my
formspring.me
what I thought the next trends were. I'm not sure if it's a trend per se, but did you notice not one, but two pieces of campaign style furniture in the new
Lonny Mag
? Especially after seeing this gorgeous piece in their last issue:
Here are the two pieces in the
new issue
which launched today:
Jenny at LGN
recently blogged about campaign furniture and picked up (and painted) a great piece on Craigslist: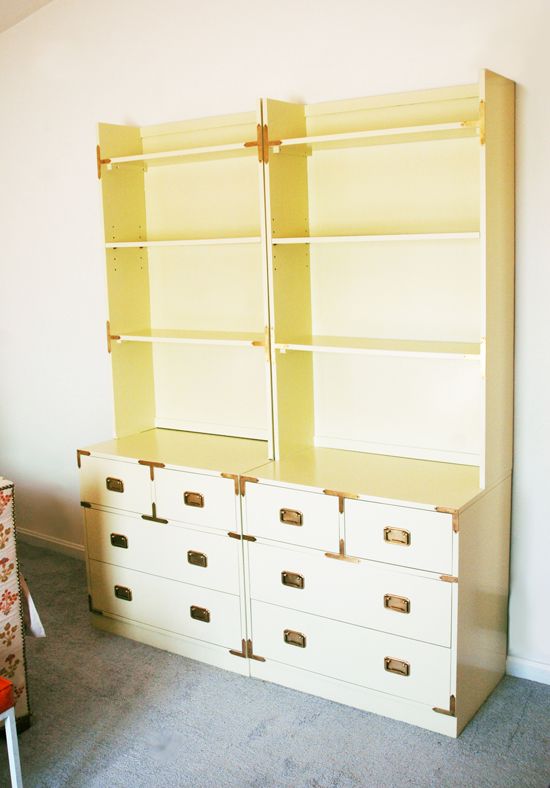 Well last night I was cruising Craigslist and happen to find a listing titled "bedroom furniture". You can imagine my excitement when these pictures were what greeted me:
You better believe I snatched them up as quickly as I could ;) The handles are not drop handles like Jenny's and like in the first image, but they are almost identical to the handles in the second image (with the striped walls). I have no idea when or what I am going to do with these pieces.
Also, the tall dresser is missing a drawer. I've seen on HGTV where they moved the bottom drawer to the top, and sawed off the bottom of the dresser and added a thick piece of plywood for the new bottom. I have zero carpenter skills, but I'm thinking I need to start somewhere. MIL - want to come out and help me?? ;)