Can you believe it? I CAN'T. Right when I thought I had made my decisions on lighting - BAM! Pottery Barn comes out with a drum pendant that I like MORE than my original pick!
versus
I can't believe how the tables have turned. Especially since I was drooling over the drum pendant in this image I posted a couple days ago: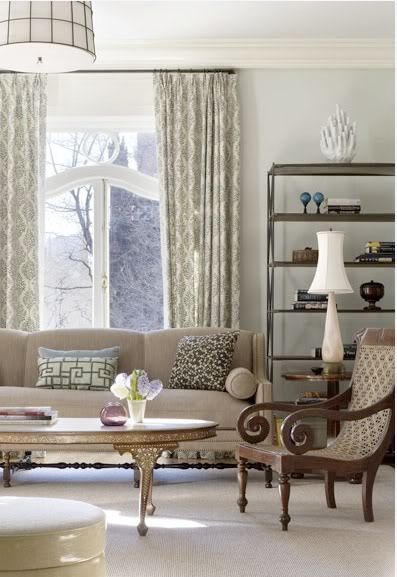 And thanks to our AMAZINGLY generous wedding guests - I could purchase both the
PB Lantern
and the new
PB Drum Pendant
with gift cards.
Unfortunately, I have a MUCH bigger decision that I need to make today, life-changing that is. I'll post about it soon. Yes - this is a teaser!
But please, lend me your opinions! Which do you like better?