Hi! My parents were in town and just left yesterday, and took a little break from blogging.
But today I am back with RAQ'S - Recently Asked Questions instead of Frequently Asked Questions. I sometimes get questions in the comments but don't have time to go back and answer them, so I thought I would answer some here today! If I missed your question, let me know!
"Random question prompted by your doggie on the couch. With a dog and a cat, how do you combat pet fur?"
I really lucked out with this situation because our black dog sits on her black chair and the light cat sits on the light sofa in the living room. But they still do shed quite a bit and I use this on the furniture and it is awesome!
What fabric color did you go with on new sofa? It looks soooo comfy!
I used their stock color for the Lounge sofa called "Linen" which is exactly what I was looking for! I love a natural linen color, but luckily this fabric isn't linen.. linen is great but loses it's shape easily.
Just curious, what tables did you order for this room? I am looking for round tables for my family room too.
I ordered these tables from Noir (to the trade):
The finish in the picture is deceiving, it's actually more white: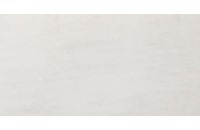 NOIR is to the trade, but if you are interested in purchasing from them, contact them directly and they can tell you a store local to you that carries their line... support local businesses!
Do you mind sharing your paint color for the walls in there?!
This question was asking about the paint color in our family room. It's called Snowcap White by Valspar.
Which JCP curtains did you use? I see a lot of designers using JCP curtains these days but when I go to the website I cant tell which ones they used.
(This was in reference to the white pinch pleated curtains in my most recent job posted).
I've actually only used JCP curtains once, but they are a great option for pinch pleats on a budget. If I remember correctly, we used
THESE in Cream
.
Okay, I need to get going... if I missed your question let me know and I will try my best to answer it in the comments section!!