I'm not sure if these have an official antique name (Georgian?). But lately I've been loving antique dressers with big round wooden knobs.
[ Lonny ]

[ found via google images ]
While I prefer the traditional wood stain, here is a painted version from Cottage Living:

This is not a dresser, but a similar style: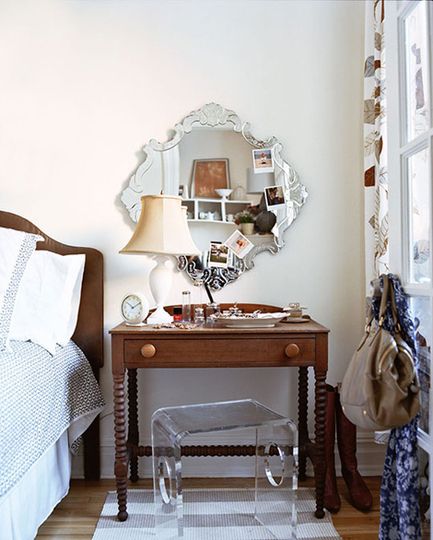 [ Traditional Home ]
You know I'll be searching Craigslist for one!