One thing I'll miss dearly about living close to my in-laws is going to Home Goods with my MIL and spending hours there. We would always laugh because
every single time
we go there we always both end up having to use their restrooms - maybe it's because we spend so much time there?
Anyway, we had some especially fun trips there this summer when I was shopping for my clients. Well fun for me, a little too long for MIL I'm sure. But one of those trips I found an old-looking milk crate. I showed it to her and said "how cool would it be to put magazines in this!" I'm not sure at the time she was loving my idea, but when she saw these pictures she was like "Yess!"
If you want to do something similar, ebay always is a great source. Here are some listed right now (click image for link):
And speaking of antique milk crates, how great is this
modern milk bottle chandelier
by Droog?
I would love to see it hung about this
marble top Saarinen table
:
with two of
these
:
and a crazy bright bouquet, similar to this: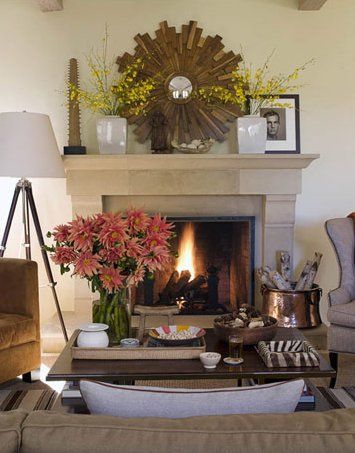 Wow, I really went off on a tangent there, didn't I?