Perhaps you've seen it on my links above, but I'm proud to announce the official "opening" of my
bryn alexandra interiors shop
!
It's a collection of things I find that I love, and think you would love too. I have plans to sell antique and vintage items, designer fabrics (at discount prices) and eventually furniture that I've made over. You'll always be able to get to it by clicking the SHOP button above this post.
I decided to use this format instead of Etsy because I wanted the ability to later down the road sell the furniture locally. I've seen other shops set up this way and I really liked the usability.
Right now I only have one product, glass pear terrariums available in three different sizes: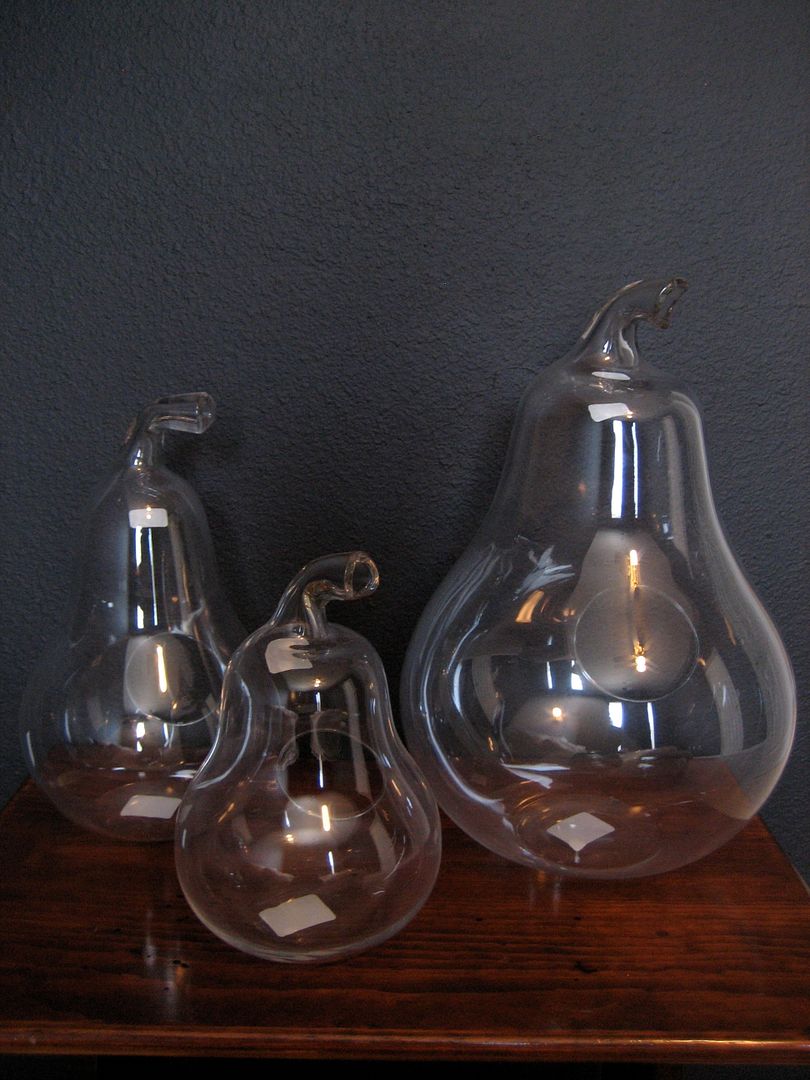 We're getting our furniture and boxes today!! So I'll be adding many more things to the shop once I unpack my Etsy stuff.
Once I add more items, to search the shop click on any of the labels under the Products sidebar and it will pull up all related items. There is a paypal button for easy checkout.
I hope you like this new feature!