Today's space of the day comes to you from
Katie Fine Design
. Oh how I just love her designs, particularly this one: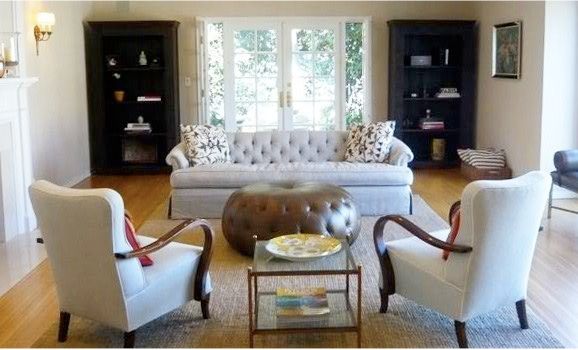 It's so... simple yet complex. I love the bits of brass, and that ottoman! But there aren't that many elements in the room. I really love designers who can do that. I'm all about simplicity and no "fluff". I really hope I can acheive that in my rooms, but I know it will take time to develop that talent.
I want to thank you lovely readers for the little bits of kindness in yesterday's post. Yesterday I tivo'd
Nie Nie
on Oprah, what an amazing segment. It really put things in perspective for me on a bad day. I woke up today refreshed and ready to live life in the moment!