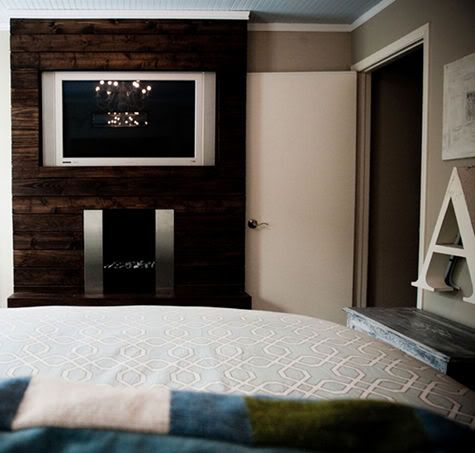 Let's be real - everyone has an "off" day now and again. Today is one of those days for me... I'm feeling a mix of emotions along the lines of frustration/anxiousness/impatience. I want things to happen, and I want them to happen NOW! Oh and while I'm at it, I also don't want to be poor anymore (doesn't everyone??).
Today's space of the day is a dark bedroom that I'd love to just slip into bed, turn on the fire and mellow out in. I believe it was originally posted on designspongeonline.com.
Here's to a better day tomorrow!