Confession: the hardest part of being a decorator is..... artwork.
See, artwork is such a
personal thing
. One person's favorite piece can be another person's least favorite. Another reason why it's hard for me: I
hate
manufactured art. That includes art you see at Pottery Barn, Ikea, Ballard Designs, Art.com, etc. I don't know why... I'm not an art snob or anything, I just feel like it lacks that emotional connection.
This sure is a dilemma because not everyone can afford to purchase straight from artists and galleries, me being one of them. But thank god we live in the time of the Internet... and Etsy.com. Every piece of art in my home came from either a.) my grandmother and great grandmother (both artists) b.) Salvation Army or Rose Bowl Flea Market or c.) Etsy.
Back to decorating... as I mentioned I don't often like to pick art for clients because it is so personal, so I usually put mirrors in place of art. That's the beauty of mirrors, they are like artwork themselves, reflecting the most beautiful things in your life: you and your family! :) And sunshine of course.
I don't have any great prints or pieces to share with you right now, I'm currently searching for two perfect prints or one huge modern canvas piece to hang on a client's fireplace. But for now, I can offer some inspiration photos that have great art in them!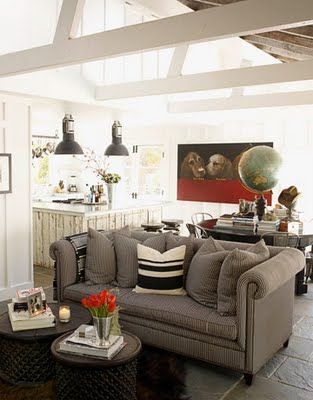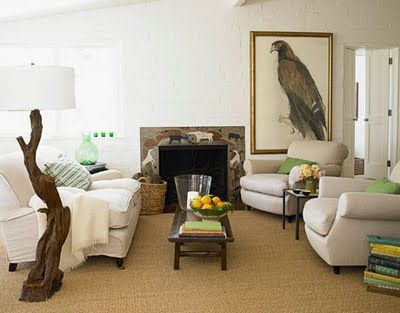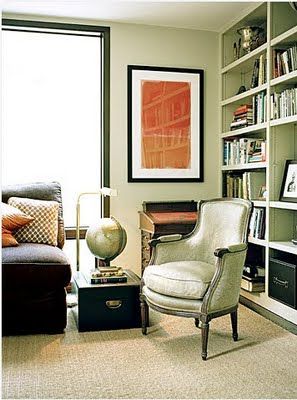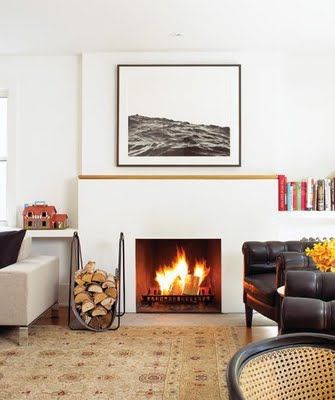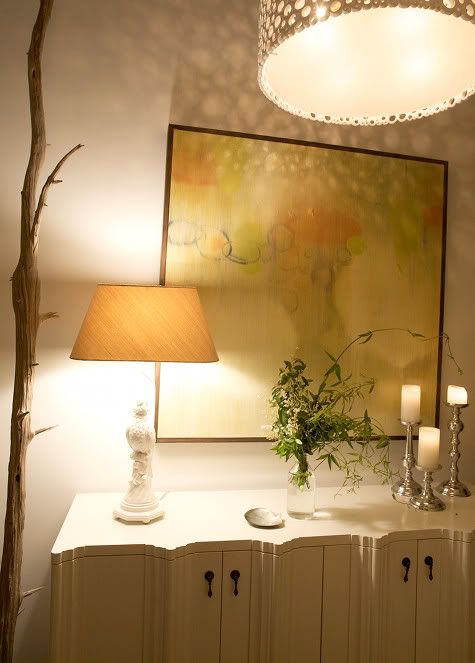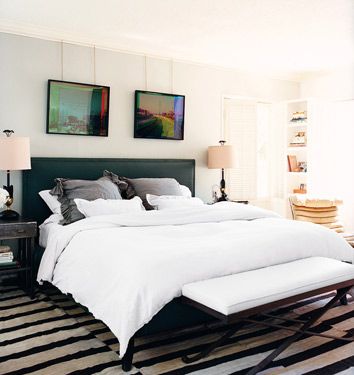 artwork in our home: