As promised, I'm back with today's space of the day! I'm starting to really enjoy doing these because it really keeps me accountable to blog everyday.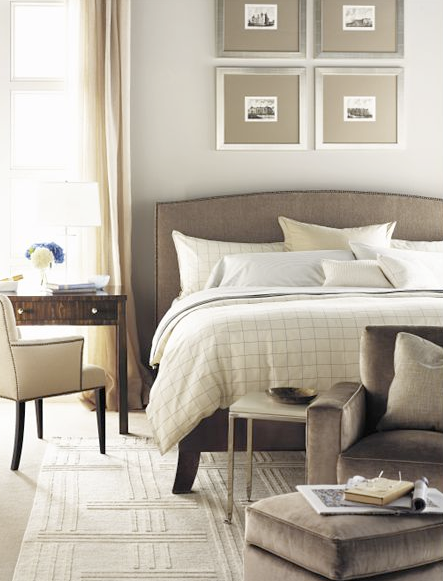 In today's S.O.T.D, note the desk next to the bed acting as a nightstand. I'm currently doing something similar in a clients room. Remember this picture of a Craigslist desk?
I picked it up for $35 - steal! I was thinking of painting it a dark brown, but when seeing the great detailed top, I dreamed up other plans for it. It was my first try at staining, and although it was a lot of work it turned out beautiful. It's almost finished, I just need to top it off with polyurethane!
Once it's all pretty and done, I'll be sure to share - keep your eyes peeled for that later this week!