Have you heard of
White Berry Reinvented
? If you are a Canadian, you are lucky enough to be able to take advantage of
Holly
's amazing refurbished furniture pieces. Recently, she blogged about this gorgeous one: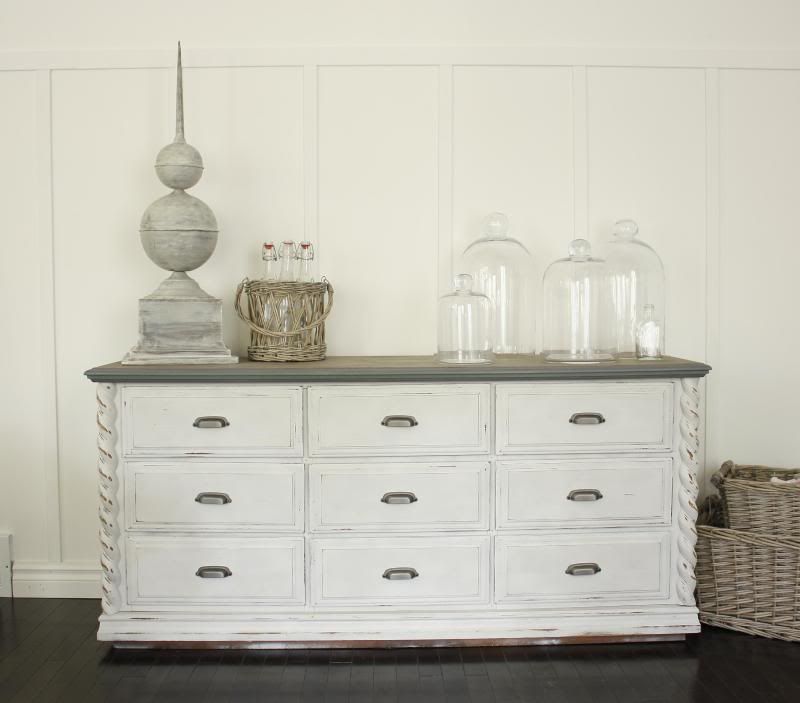 Well, it just so happens that a previous idea board client of mine emailed me asking if one of Holly's pieces would look good in her dining room: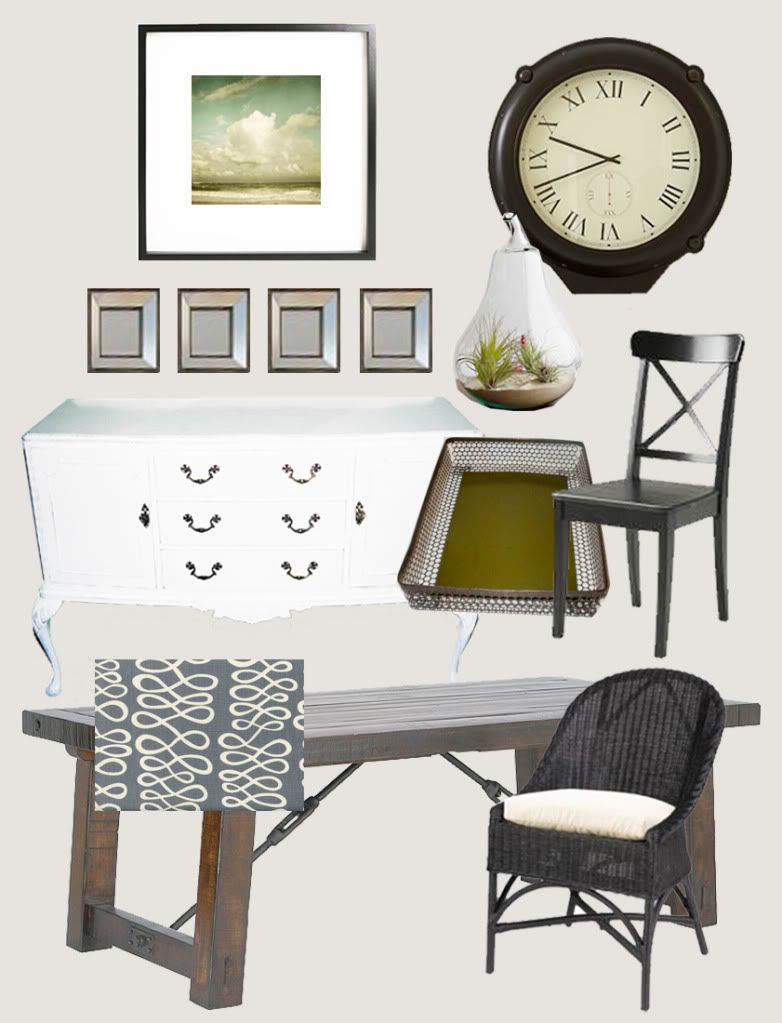 I said HECK YEAH and directed her to the piece above. The gray top would look amazing with the gray accents I chose for her.
Well... she got it! I'm so excited, I can't wait to see how it looks in her space. I'm definitely living vicariously through her and her proximity to White Berry :)