I am
obsessed
with dark navy/almost black ink colored!
It all started in this bathroom in a Pottery Barn catalog from either 2006 or 2007: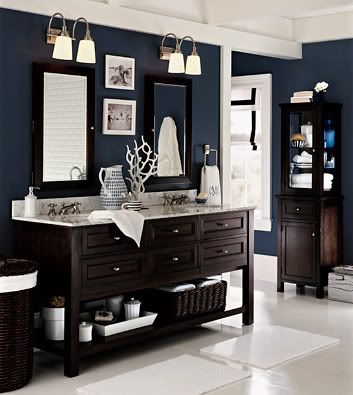 Then, my obsession grew when I saw this family room in the 2008 Cottage Living Idea Home: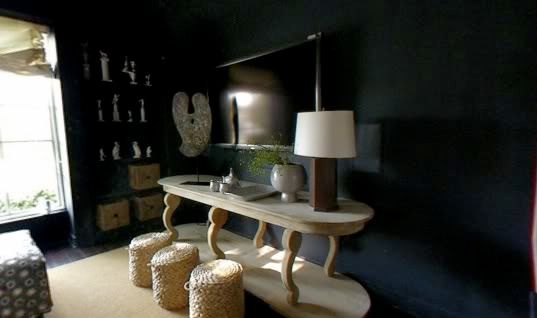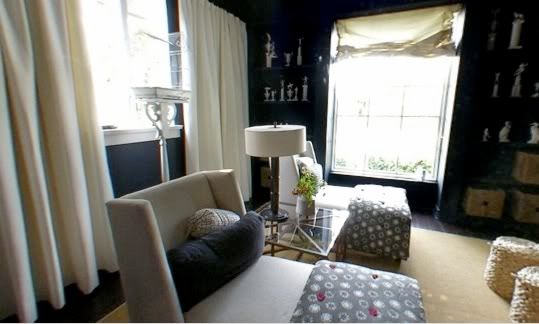 My heart fluttered when I saw these rooms in Domino: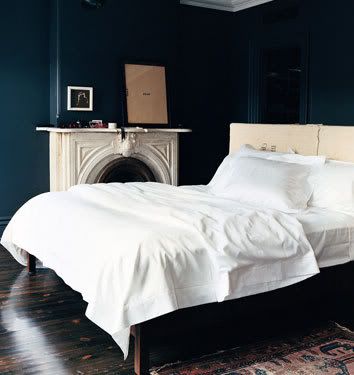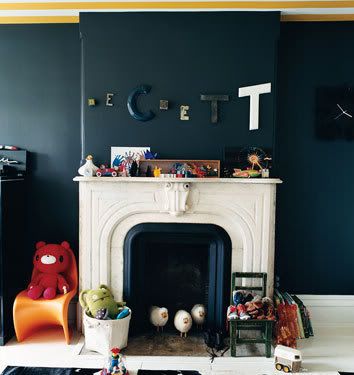 I'm thinking our next Master Bedroom will have to be inky blue/black. How romantic would that be?