Here's an idea I'm filing away for the future....
I found this picture of a sweet little home in Atlanta on Southernliving.com: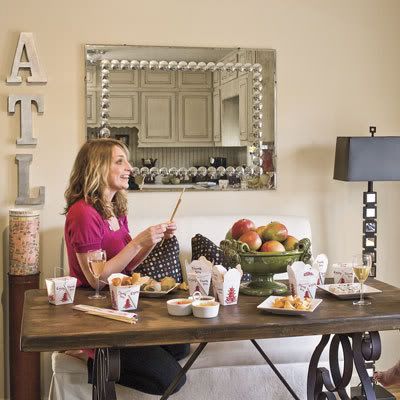 I thought, how sweet is this? I'd love to have an everyday dining/breakfast room like this, that just consists of a love seat and a table. It'd make for really cozy dinners sitting next to the hub. And when you have guests, you can always pull up 2 or 4 more chairs.
If you love this idea, too, check out this little love seat from
Target
for only $250:
You wouldn't have to worry about stains, and how great would it look with a white table?