My brain has been consumed by Sterin's baby shower, in which I am hosting. I've had so many great ideas swirling around in my head - I feel like I'm back to my wedding planning days. Which I LOVED. I'm a natural born planner - sometimes to a fault.
I'm keeping my mouth shut for now (the mommy-to-be is a reader of this blog), but the party is October 25th, and I'll definitely share the results.
Can you help me?
For the first time on this blog, I'm asking for some reader participation!
I'd love for you to share any baby shower ideas or pictures of showers you have hosted/been to in the past! Since I am so young (24), I haven't been to many showers in my life so I'm counting on you guys for some extra inspiration.
Thank you and have a great weekend! I'll leave you with this beautiful (non- baby shower related) party image....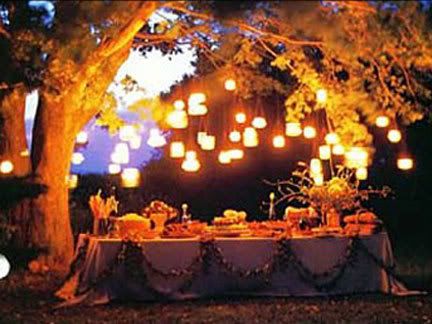 (no idea where it's from - sorry!)