Whenever I imagined my wedding, I always imagined what any girl did - a big, poofy white tulle explosion. When I actually started searching for the dress - I tried on some fitted dresses for the heck of it. I never thought I could squeeze my rather large hips into a tight fitting dress.
Boy was I wrong. I fell in love with the "womanly" silhouette it created, and I knew I had "the dress". I did have second doubts (like does my ass look too huge???), but finally I realized why I feel in love with the dress in the first place - why hide the curves? I embraced them!
Here I am at my last dress fitting - can you see the happiness radiate?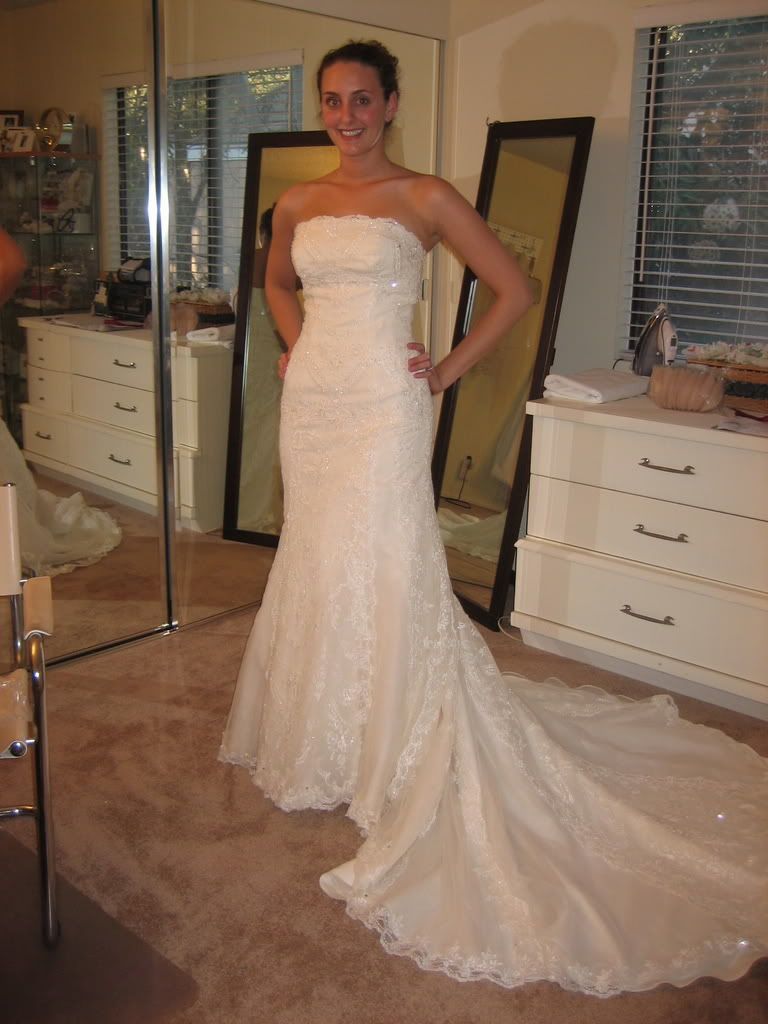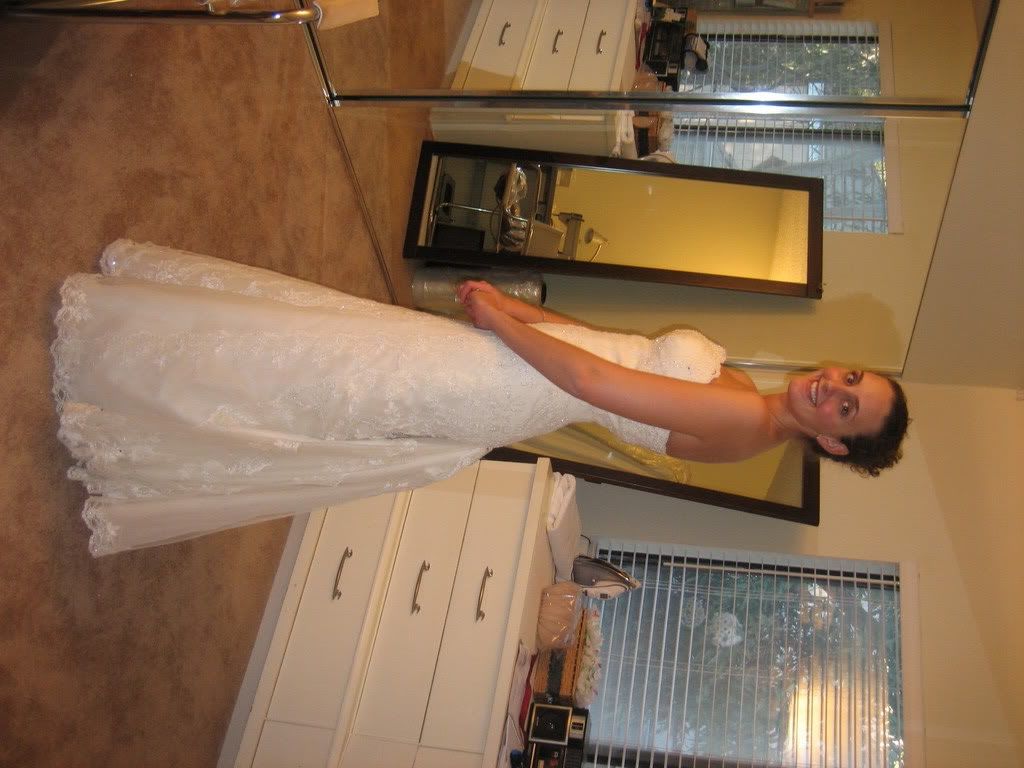 I loooooved the bustle! and it held up to a night full of dancing!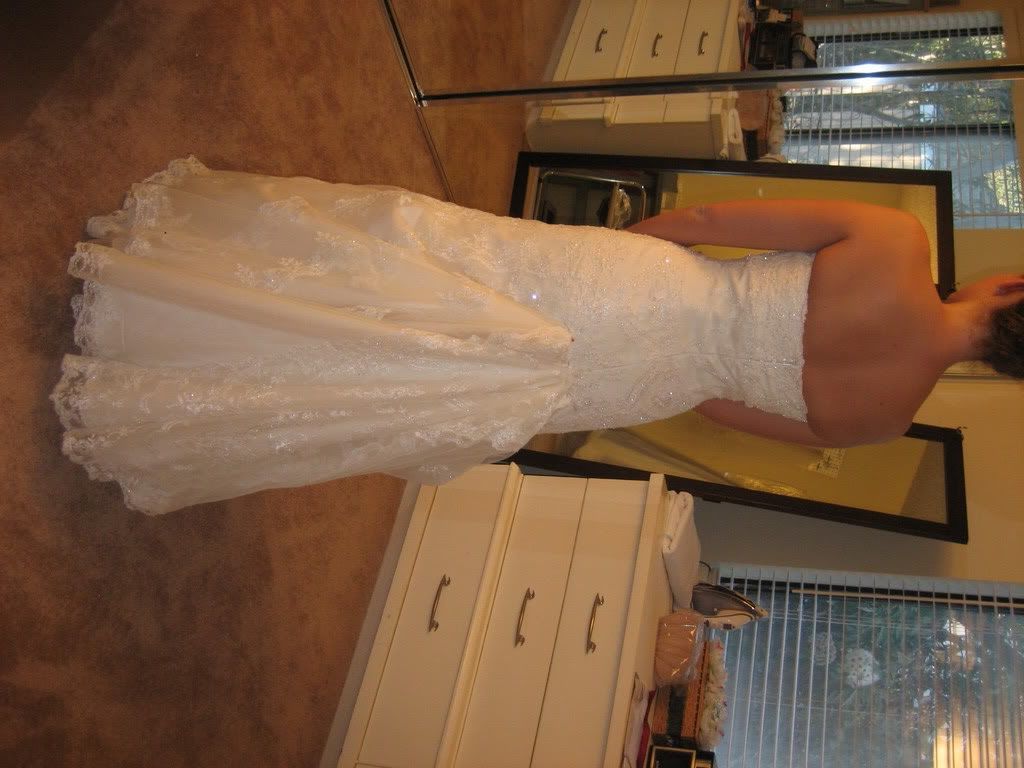 Next up - the hair. I wanted a romantic up-do to go with my romantic dress, and went for a hair trial: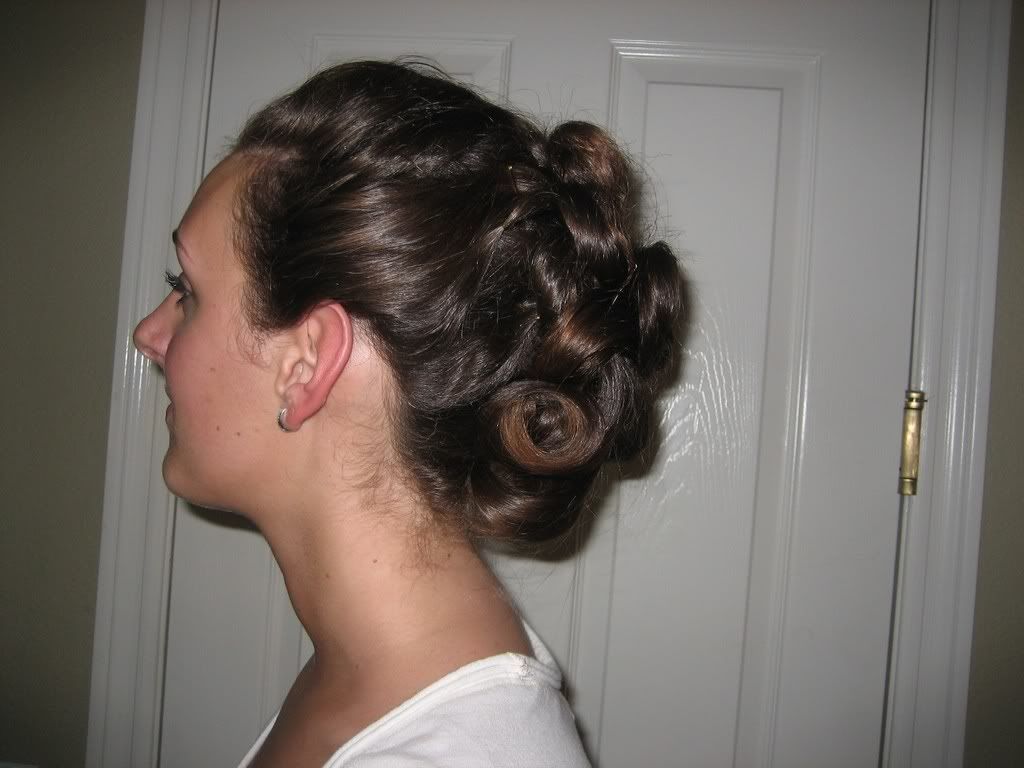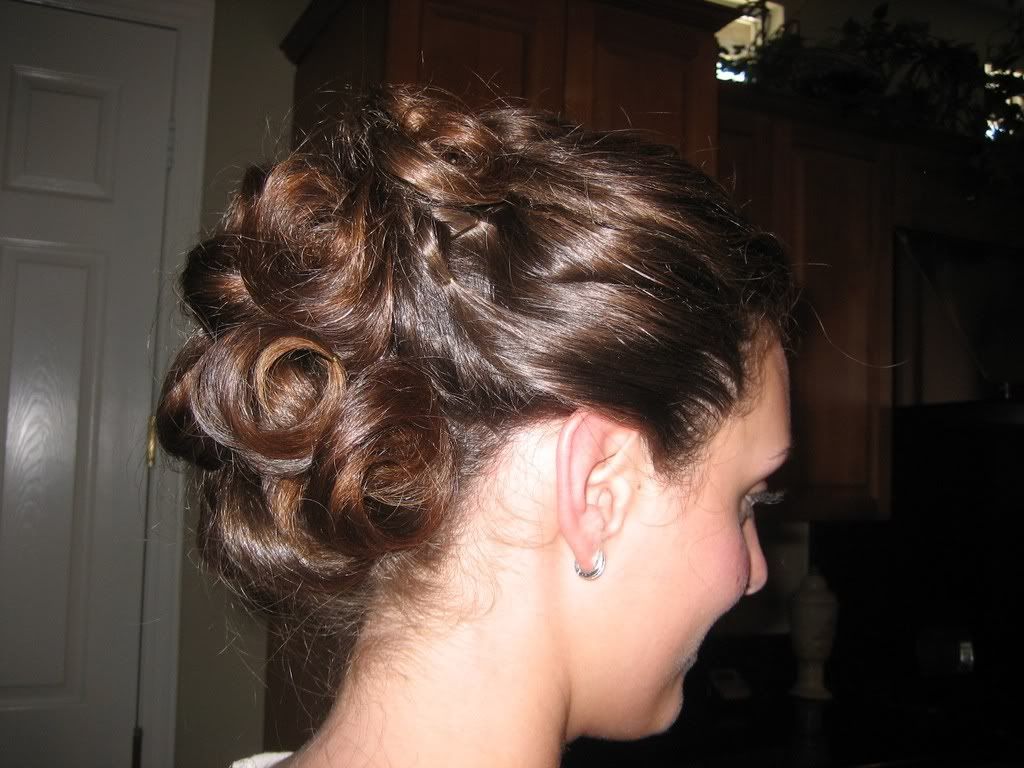 I felt it was a little too formal - it was our wedding, but since I am usually so casual in my everyday life, I wanted to be a bit more casual for the wedding. Closer to the actual wedding I decided to go for ONE more hair trial, and I'm so glad I did! I decided on this: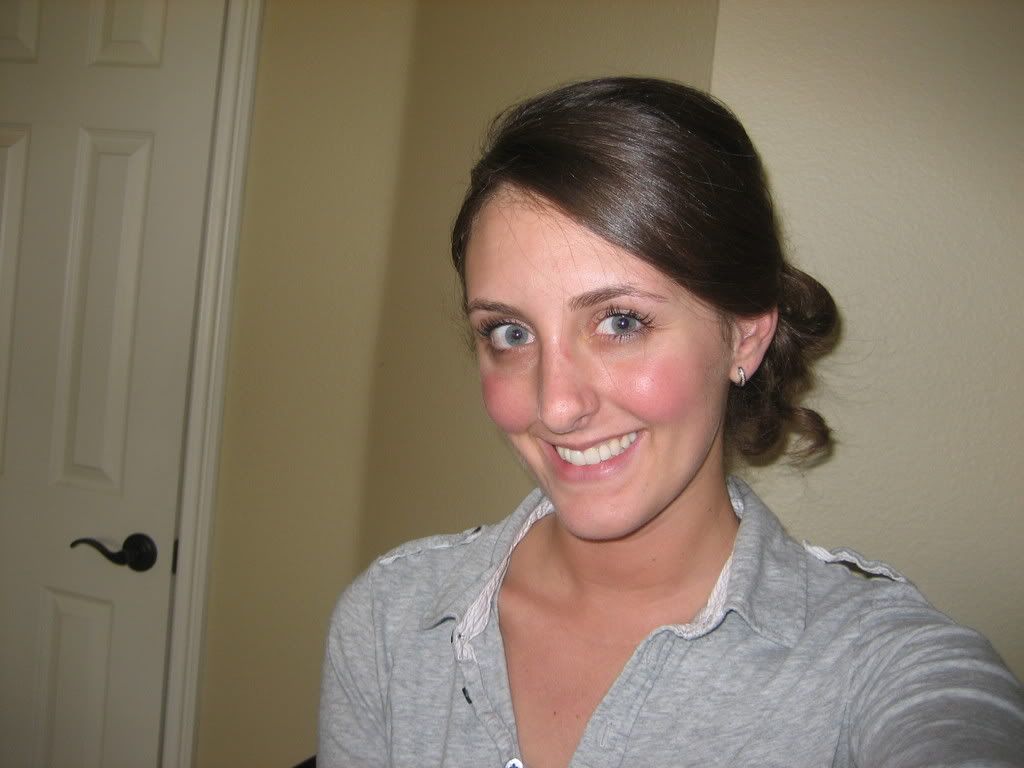 Now for make-up... I found an amazing make-up artist and she got it spot on the first time. I am surprised at what type of magic she could do!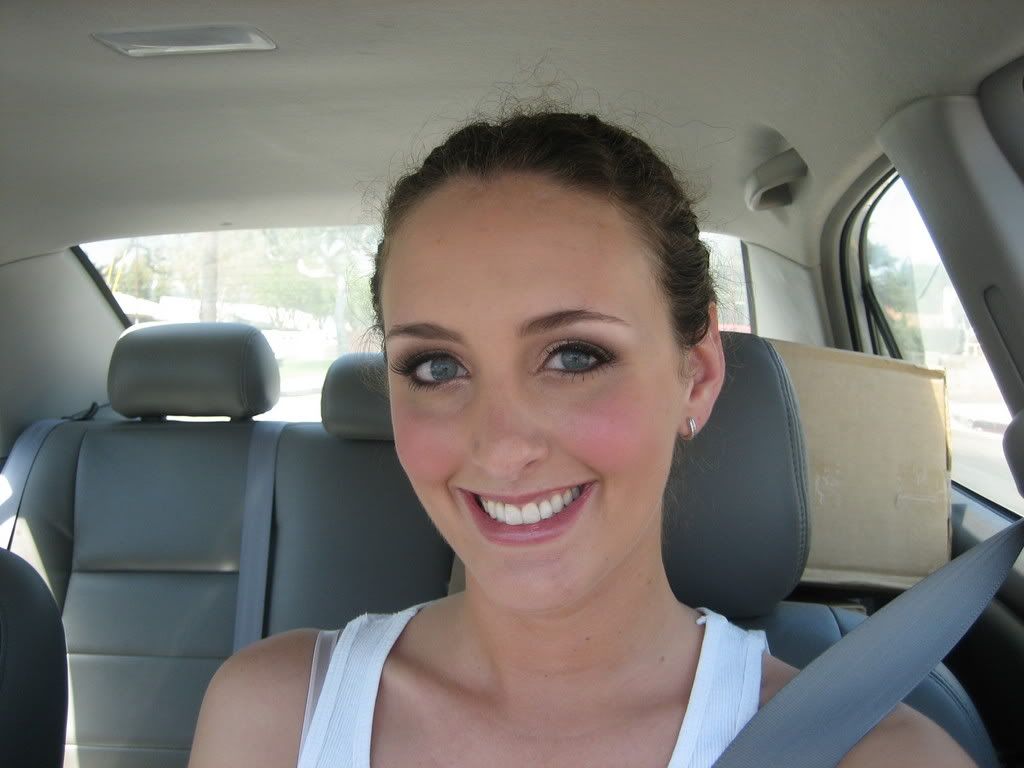 Now for the rings. Matt did SUCH a great job on the engagement ring. Completely goofing around, Matt, his mom and I were running errands one day and stopped at a jewelry store with his mom. While we were waiting for one of her errands to be done, his mom said, Let's try on rings! While I tried on dozens, I had a favorite, and without saying a word to Matt about it, Matt went back and bought it.
While in Dallas visiting my parents, I found the wedding ring. I think it's special that his mom was with us when he found the engagement ring, and my mom was with us when we found the wedding ring.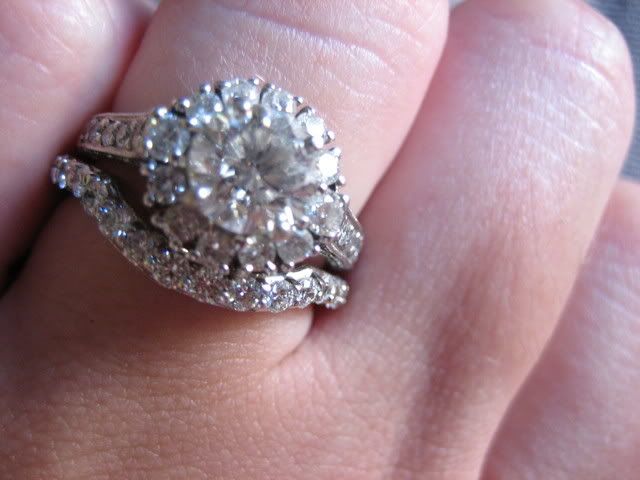 And his handsome ring: