It was a surprise to us when we got the call on Thursday that some friends of ours from college (Oklahoma) were coming in town to see us. They were originally going to Napa but due to some circumstances, they headed South to see us!
It was such a great weekend... I will blog more about it later when I get the pictures, but here is a picture of Matt and I and Jeremy at a friend's rehearsal dinner: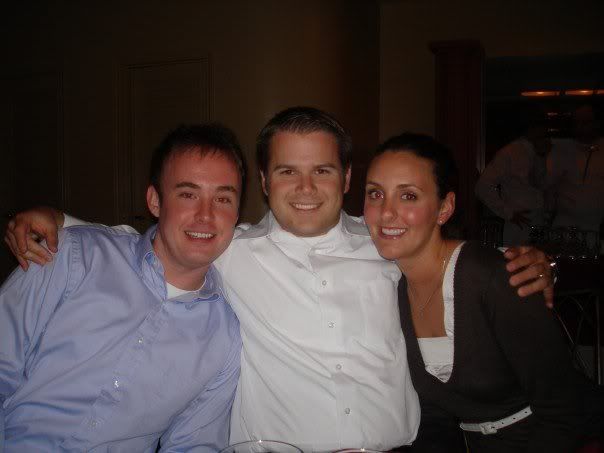 Jeremy and Jessika - thanks for an amazing weekend!!! It was so good to see you guys!