I wanted to pick out some interesting, exciting new pillows for our somewhat boring Living Room. I found a great sale at World Market, and put together a plan consisting of colors and patterns like this: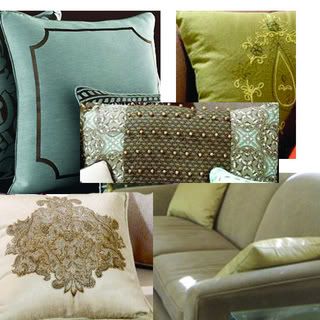 I ordered the smaller silk pillow with the screen print, and the aqua and brown long pillow.
However, when I got them in the mail I was horribly disappointed! The fabrics were cheap, the screenprint was mushy.
Sigh, I suppose you can't win them all! Even though this was a bust, I'll never stop shopping online ;)