Look at this amazing kitchen!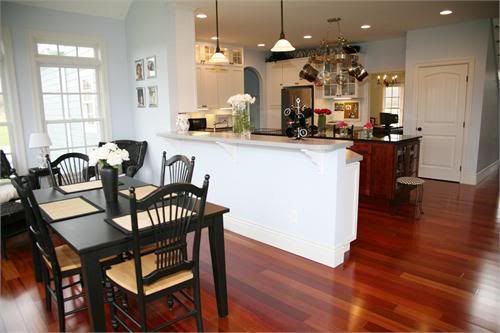 The furniture is a little too farmhouse for me - but the bones of the kitchen is absolutely amazing. I love the cherry floors, the paint color (SW Icelandic), and the unique touch of the kitchen island with different wood and granite than the rest of the kitchen.
I am definitely going to consider this color for our kitchen!
This is from Rate My Space.