When I saw these jeans on urbanoutfitters.com, I thought how perfect they would be with a brown belt, a white v-neck shirt and a jacket:
They were only $29 on sale, so I had to snatch them up! I really hope they fit! The low-cut jeans trend was nice and all - but I am so glad the waist has gotten higher. They just are so much more comfortable!
Also on my want list are these nice and neutral pieces:
Linen Jacket from Forever 21 - perfect for the Feb/March weather. $32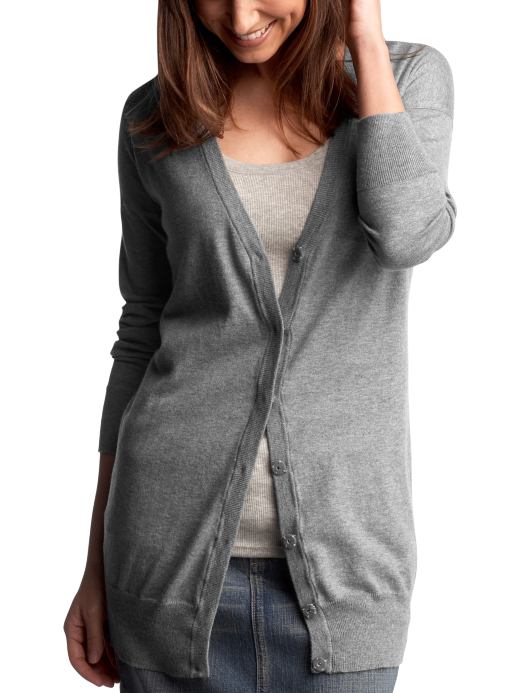 Boyfriend Cardigan from Gap - $49.50 - Wouldn't this be great with a tight black tank underneath?
I just love these. From Wet Seal $24.50 - They are definitely not "neutral" - but when it comes to color and my style, neutral clothing is my staple but I like to go crazy with my shoes sometimes. I got inspired by this picture of Rachel Bilson, one of my favorite fashion go-to girls: