As you know from a previous post, I am in the process of re-doing a guest room. I'm having SUCH a hard time with this room! I usually know exactly what I'm trying to go for in a room (our Master Bedroom was so easy!), but this room is such a work in progress.
Here is what I have so far:
My original plan was to leave the space above the bed blank, like in my inspiration picture, but I don't think it works for this room. SO I'm pulling some inspiration from this picture: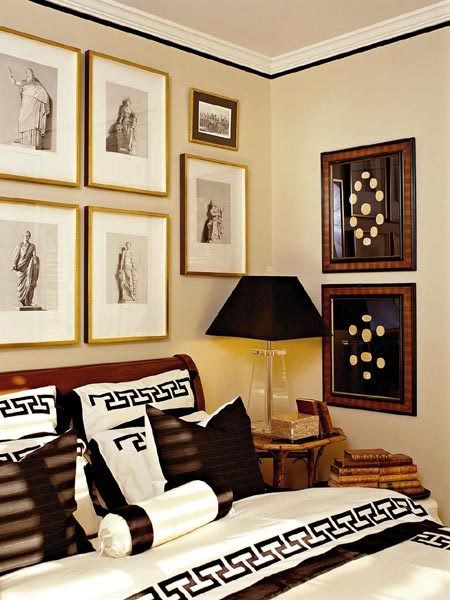 I
think
I am going to go for the four tall frames above the bed.
I found these from Ikea that I could paint gold, or I could buy brown or black ones:
I really have no idea what to put in the frames - I'd love to do Roman statues like in the Inspiration. Or maybe Paper Source fine paper?
Please let me know if you have any ideas what could go in the frames!