I ran out of time yesterday to post all the ah-mazing wonderful-ness that is the 1st Dibs showroom. It was one of my favorite parts, especially because it reminded me a little of
Slate
but on steroids.
True antiques are the most beautiful things in the world. I am obsessed with beautiful old furniture and things. That's the beauty of 1st Dibs. These pieces are the real deal. You can find many "knock offs" on Craigslist, but these pieces were/are the game changers in design.. and real design truly is timeless. I would gladly take home any one of these pieces and keep them forever and ever and give them to my grandkids. I cannot afford these antiques, but I can definitely admire them (and buy the cheap knock offs on Craigslist).
Enough chit chat, I know you want to see the pics! (my camera died halfway through the showroom, so half are iphone pics).
The real deal. Pottery Barn knocked off these lanterns.

The face of pure glee.

Did you guys see
Jenny's new pendant?!?!
This is an original, but hers is so creative and amazing. She's one of my idols. Really.
When I studied Art History in college, I never looked at statues and thought "wow that's sexy". But this photographer did! I love these prints.

The event was great too - Thom Filicia was there and I got to meet him for the second time.
Do you remember this post about how my dress poofed out and I looked pregnant?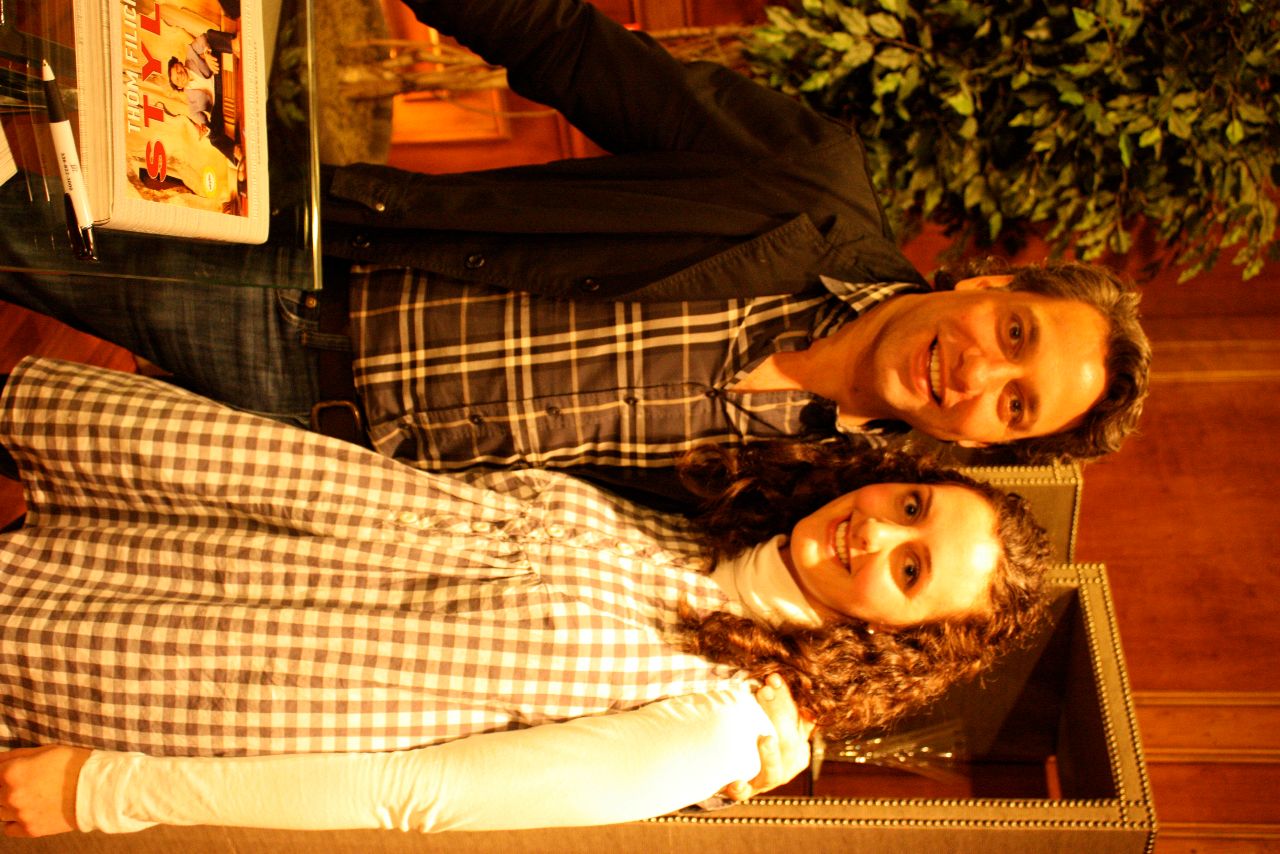 I told him about it...
And in this picture I could pass as 3 months pregnant. Ah, oh well (I'm not preg).
I ended Blogfest 2011 with a two hour delay at the airport, a tall beer and a plate of nachos (which may or may not be contributing to my phantom pregnancy photo problems):
All in all it was an AMAZING TRIP!!!