I touched on it a little this week, but it's official - my mother in law has booked her trip out for the end of April and we are going to knock out a finished laundry room. So it's time to do some research and check out some laundry room inspiration.
Love the stainless steel shelving...
I definitely want a countertop above our washer/dryer... but granite is too rich for our blood. I'm thinking butcher block?
This one is titled "i wish"..
I have always adored this laundry room from House & Home:
Like kid's rooms, I think you can go "fun" in a laundry room with color and pattern. There is not much room in our laundry room to put any fabric.. but I can see doing a really fun rug.
[ all above images were found at
decorpad.com
]
I love this "real life" laundry room from
Holly of Life In The Fun Lane
: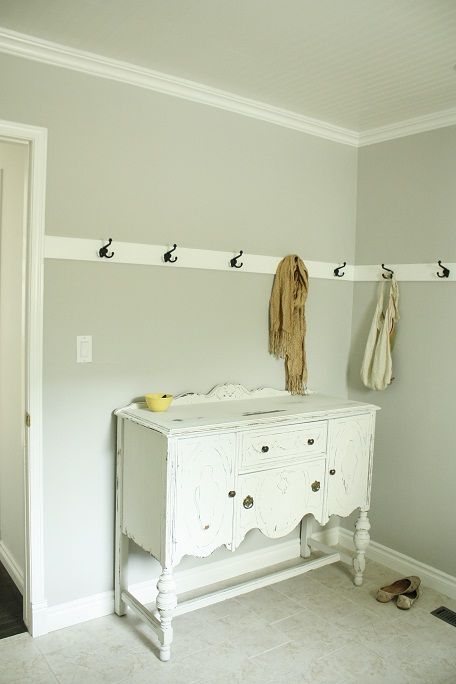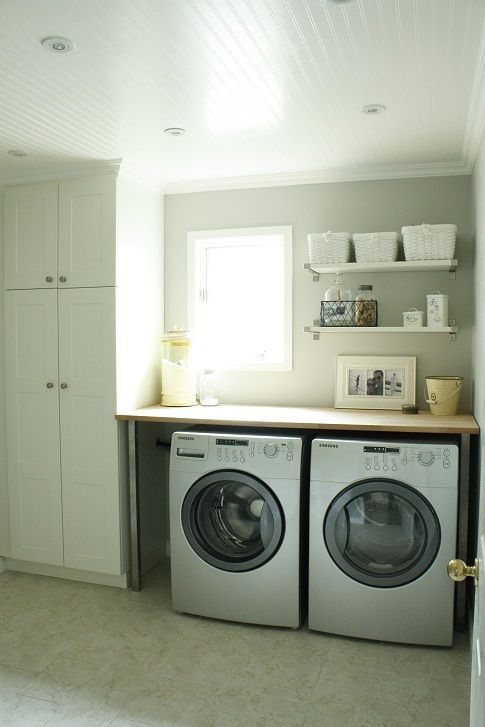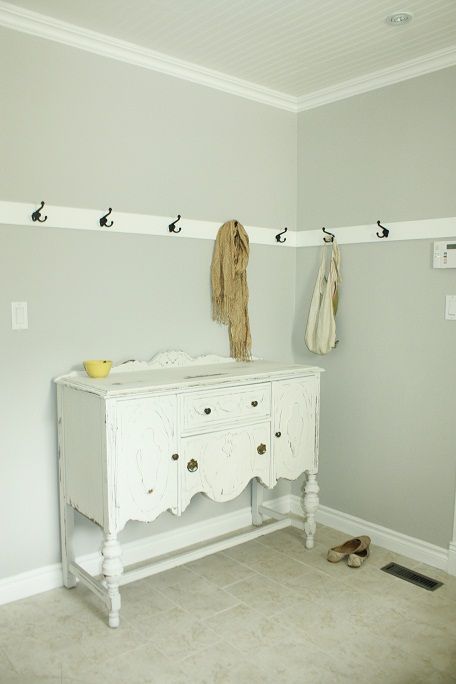 I was really surprised when she posted her reveal because I had planned the exact same hook treatment in our laundry room, too! We air dry a lot of our clothes, so a lot of hooks are necessary. It will be fun to see how ours turns out (our room is a lot smaller so I'll need to go with smaller hooks so they don't reach out and get anyone).
I'm excited to tackle this room, but I PLAN to finish the bedroom and powder room first :)