I have some misc. things to share with you on this Friday morning :)
+ Tomorrow I'll be leaving for sunny Southern California to finish up a big decorating project there (and to see my in-laws!). I'm soooo excited; I'm loving how this project has turned out. It's very beach-chic (the home is right on the water). The plan is to finish up and take pictures for my portfolio - so I'm sure I'll share some soon!
In the mean time, here is a sneak peak:
This, my friends, is a closet believe it or not!
Even though I'll be in California, I'll still be working and blogging!
+ Last night the seller accepted all the inspection repairs, so things are moving along beautifully on our new home! We are set to close May 14th. After we close I'll take you on a full picture tour of the home.
+ Speaking of new home, we desperately need furniture. I'm thinking how we need a new couch, but the popcorn ceilings and new carpet take precedent. Whenever we
are
able to get one, I'm wanting this one:
In green velvet, inspired by one of my favorite rooms: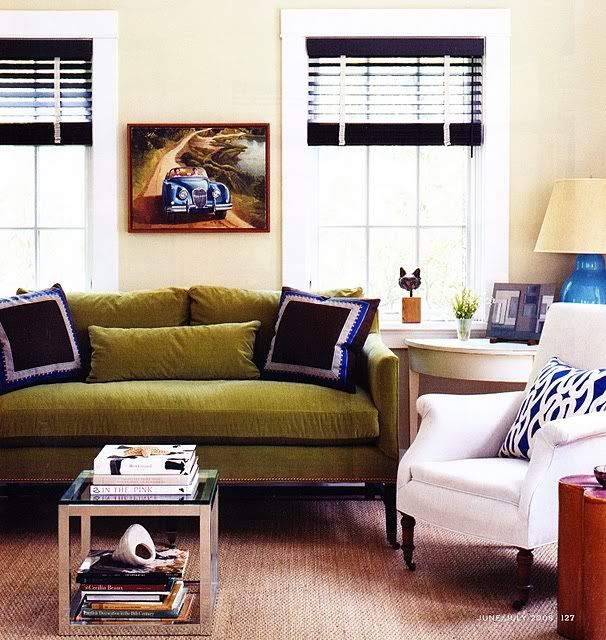 [ Domino ]

Happy Friday!