And there you have it. Our past life in California has been all packed up and the movers are coming tomorrow. Of course, it's bittersweet.
We have
so many great memories
in this house. And let me tell you - it's a gorgeous house. I've mentioned it before on here, but we rented it from our in-laws who owned it. We'll always be so thankful for their generosity for letting us live here (at a great discount!), but it's time to move on and really be on our own even if that means being in a one bedroom apartment for a while.
California has been great as well... the beaches, the sun.. but we are trading all that for a simpler life. One with a lower cost of living, four beautiful seasons and the amazing opportunity for me to go after my dreams.
But most of all, the saddest part of the move will be leaving my wonderful in-laws who currently live only an hour away. They really are my family and they are such an amazing support to both Matt and I. Although it is hard leaving them, I have a gut feeling we'll be close to them again in the future! Every time I see them I ask them when are they going to move to North Carolina ;)
Not sure if you are still with me after all that sappy rambling, but here are some pictures of the house through the years as I say farewell:
We moved in Christmas-time 2006, and almost all the furniture you see here came with the house. We just put up our Christmas tree!
[I have to admit, this decorating really makes me cringe now. But I had other things to worry about at the time, like planning a wedding!!]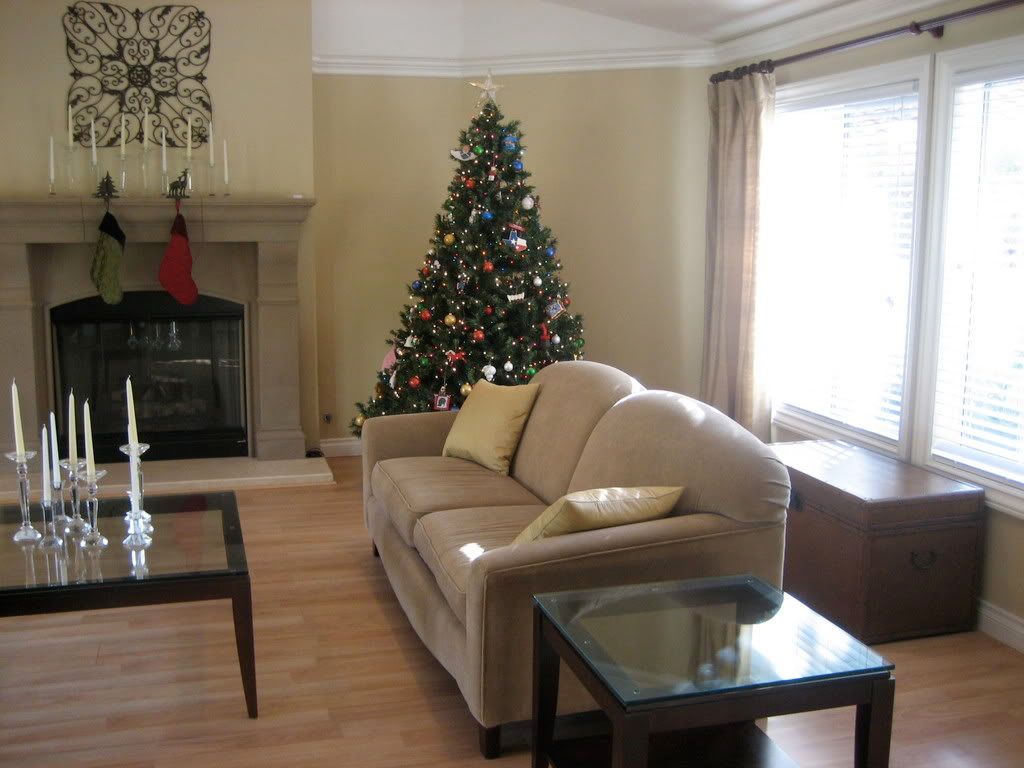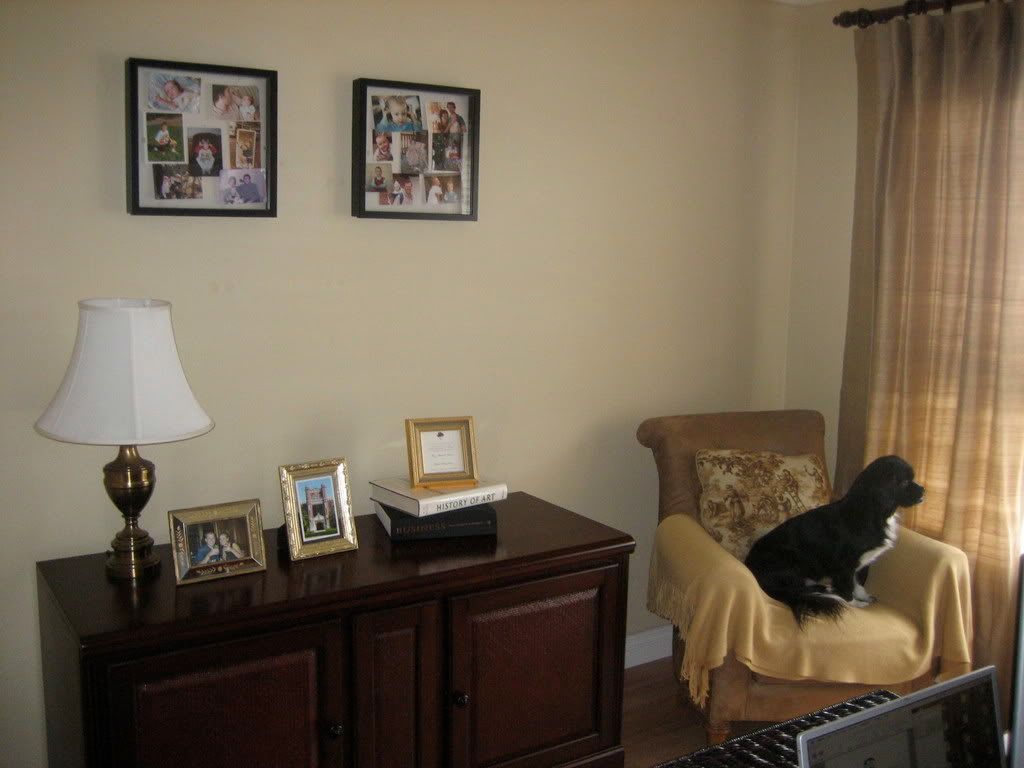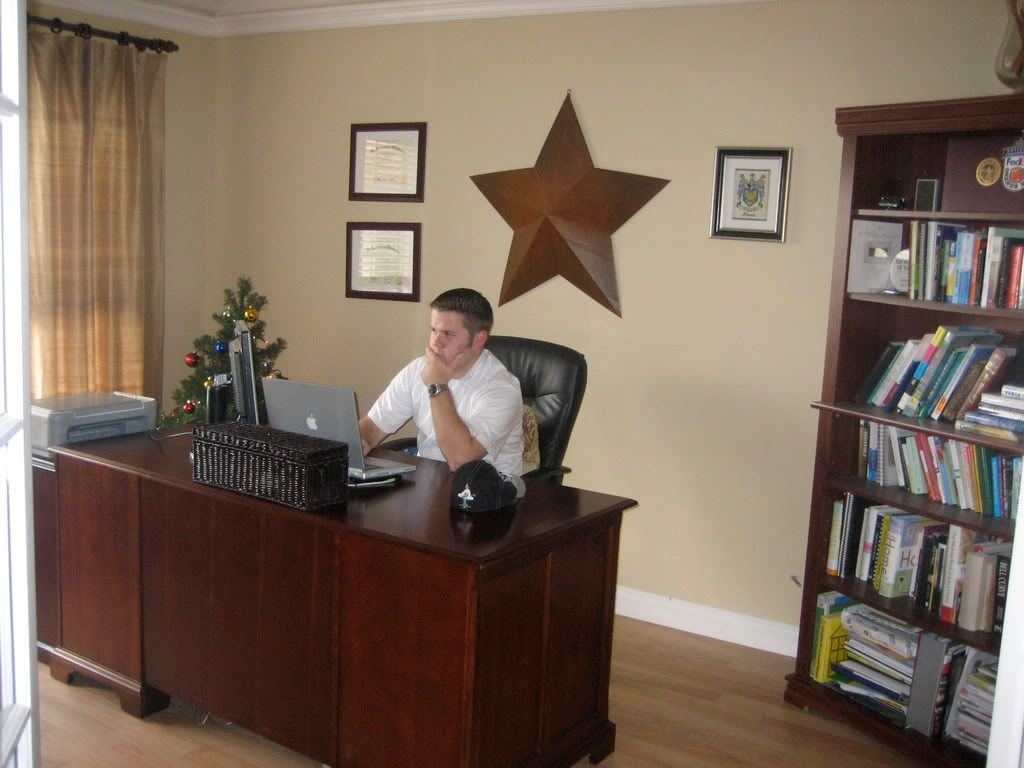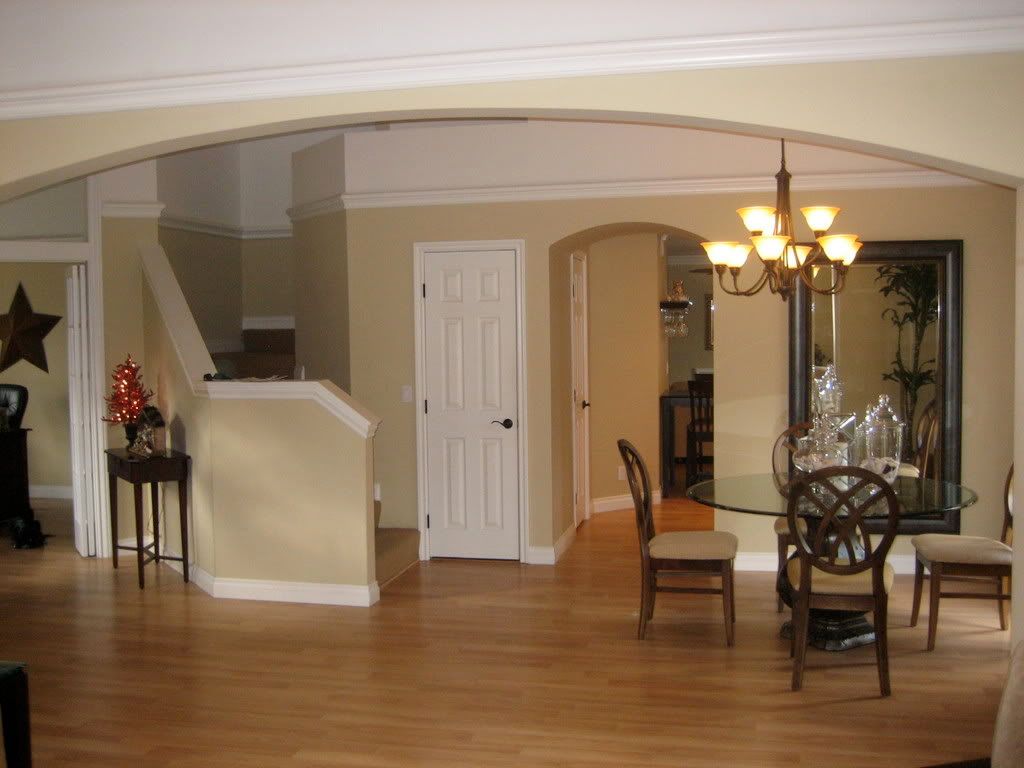 I then went through a stage of many pillows and blue and green: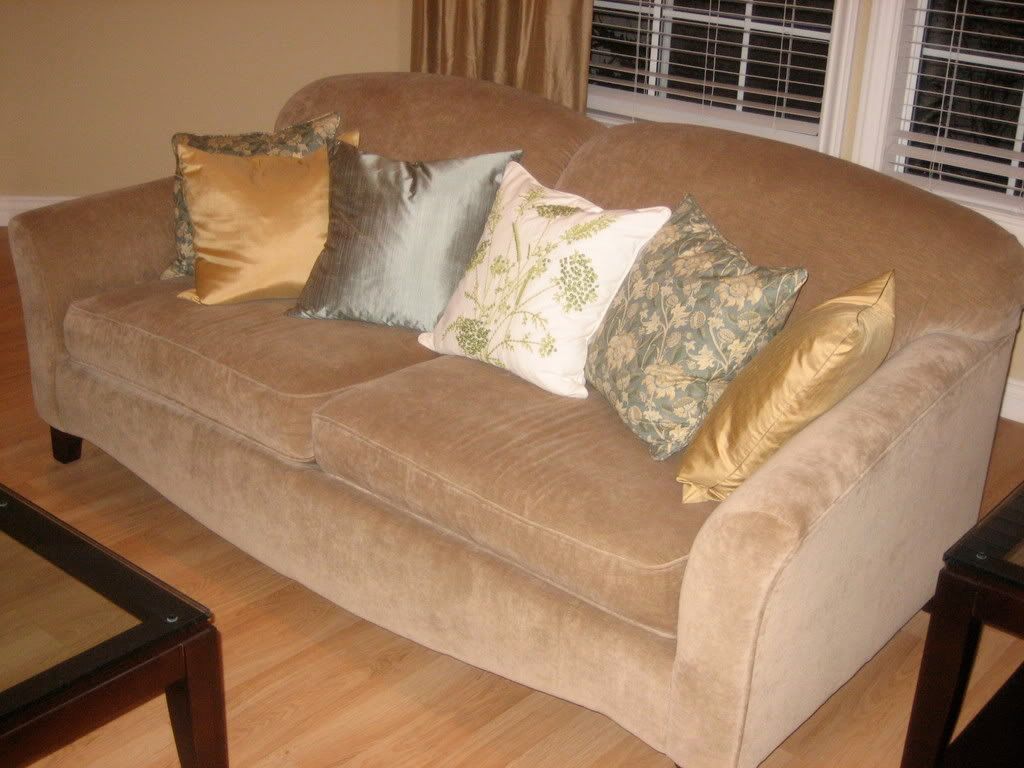 I never really liked the scrolly thing above the fireplace, so I finally replaced it with this mirror sometime in 2007 (I think?):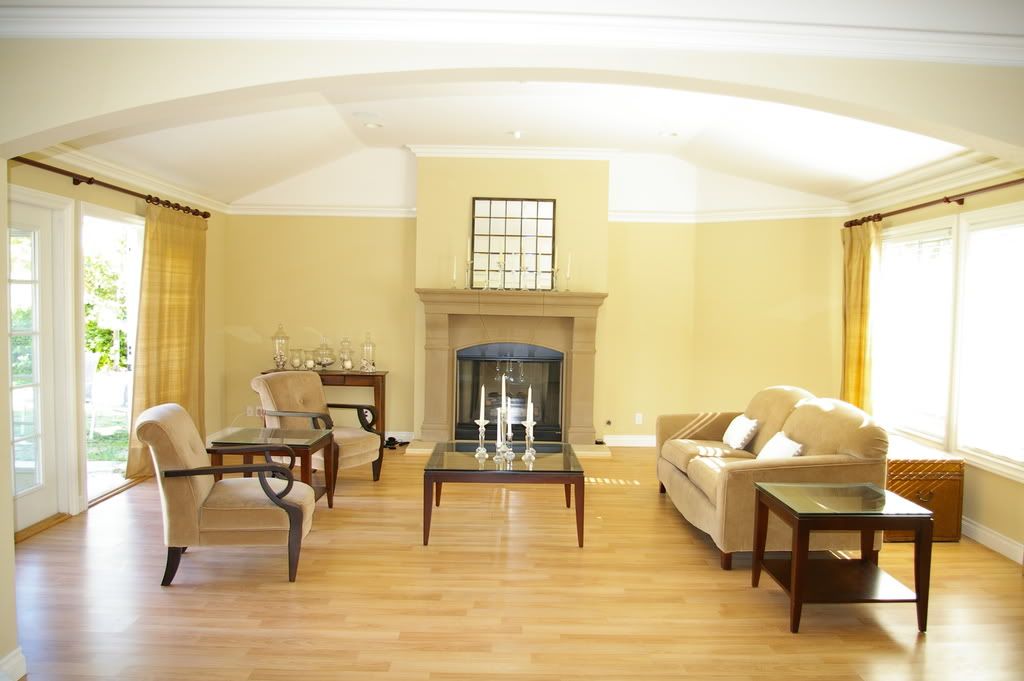 Christmas-time 2007 I decided it's time to paint our bedroom, so I did a pretty dark gray. I still love it to this day. This is right after I painted: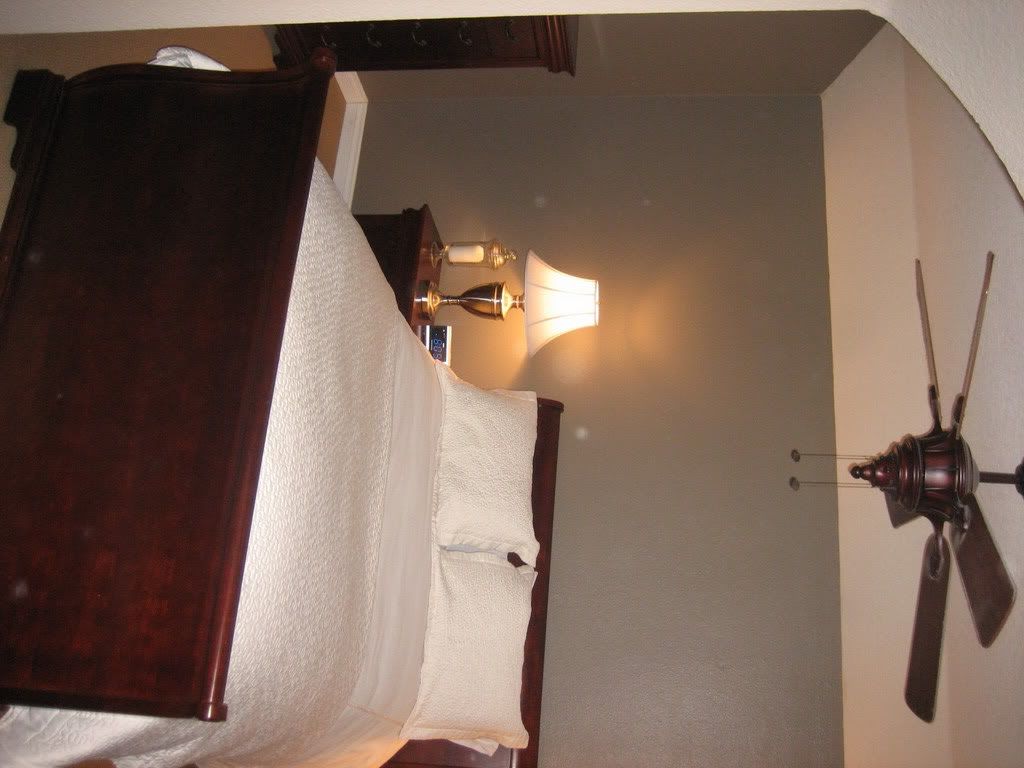 And here is the bedroom when I completed it: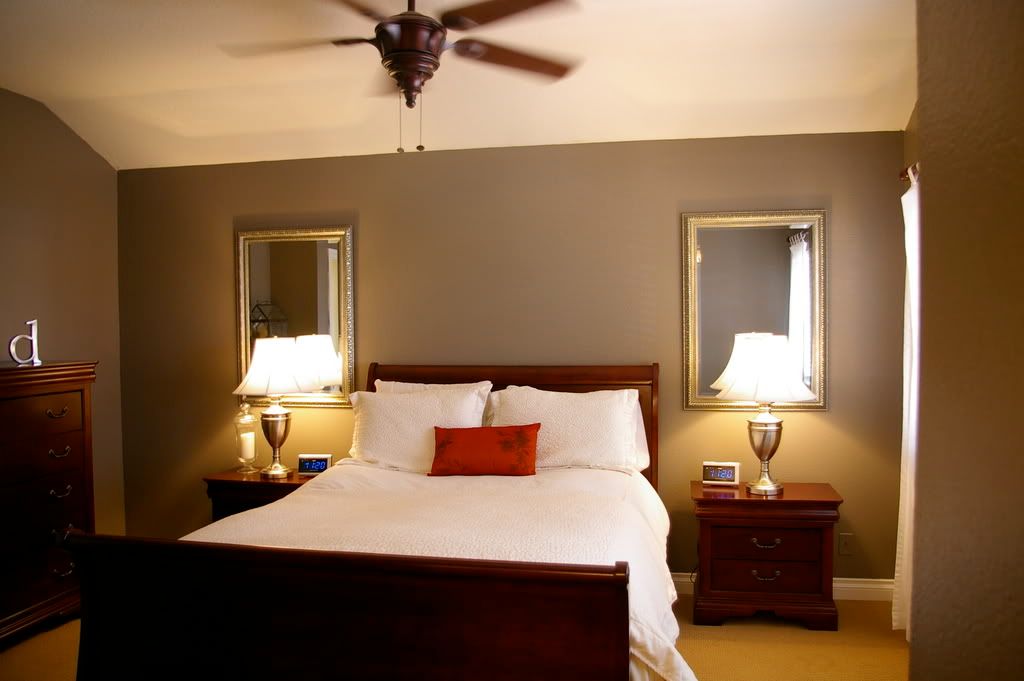 One day in 2008 I got crazy and decided to paint the entire house from gold to greige. I'm still glad I did it even though we are moving. And the most recent pictures I have....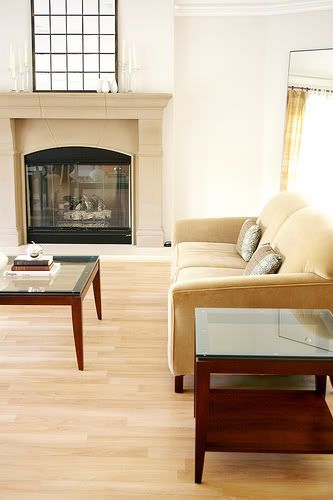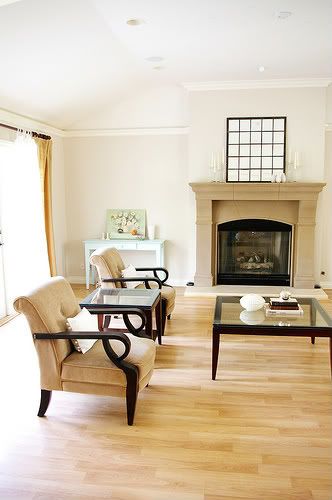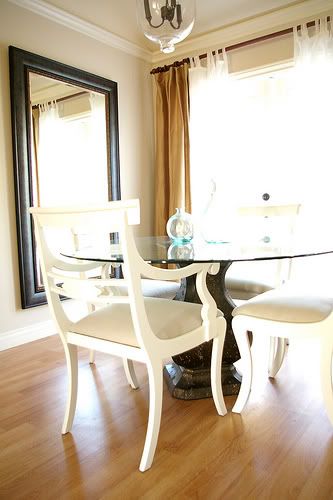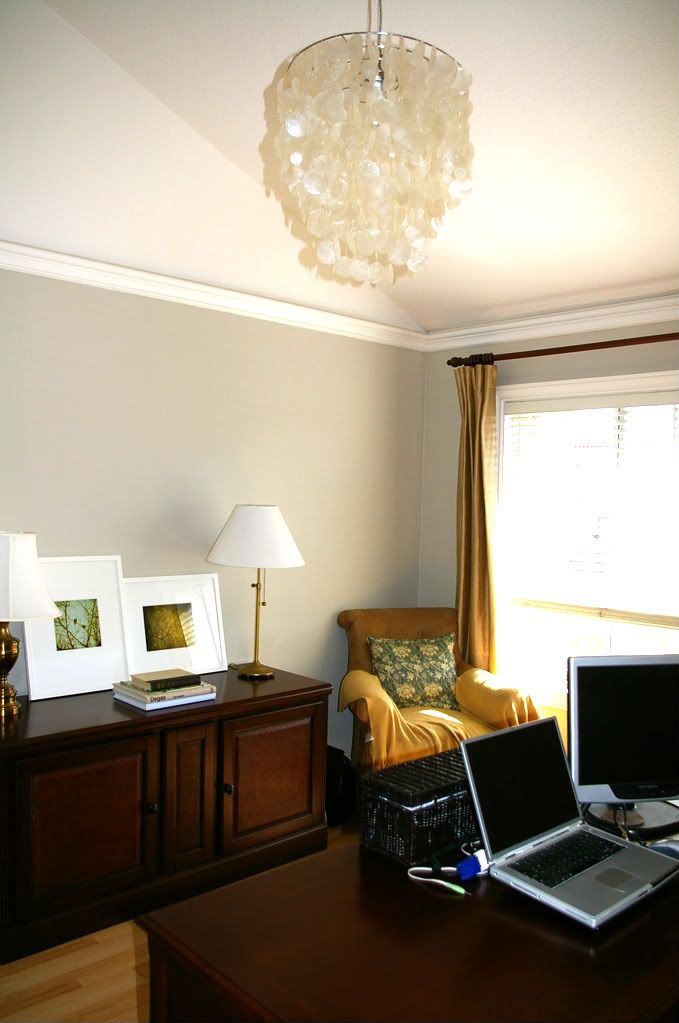 I case you are wondering, the majority of the furniture is staying in California because it was never really "ours"... meaning it came with the house so we didn't pick it out ourselves. And being an interior decorator now, it's time I start building a collection of our own furniture. We are bringing some of the furniture (our master bedroom bed, the dining room table, the couch) to save money. But I'll slowly be adding in more and more personalized items.
Next time I'll be able to post, I'll be living in CHARLOTTE! Catch you on the flip side ;)