I'm sure you've noticed, but I really like to pick spaces for
space of the day
that relate to what I am thinking about that day. Today I was chatting about babies and how I can't wait to have one.
If I were pregnant with a baby girl, THIS is how I'd design her nursery: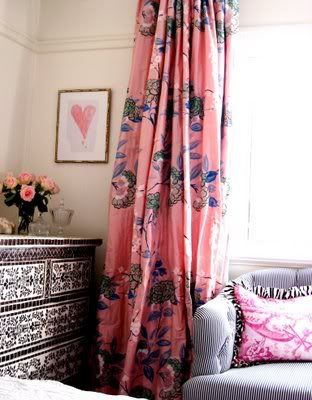 Bright, pink floral curtains, tufting and stripes, and a bone in-lay dresser that she can use the rest of her life.
This bedroom is from Anna Spiro of
Absolutely Beautiful Things
. It's actually a master bedroom, but that's one of the reasons I love it so much - it's a beautiful, mature room that doesn't scream "baby!" like most nurseries.
I promise the baby talk ends today ;) Have a great weekend!