Yesterday during lunch I stopped by the post office, and since Salvation Army was on the way back to work, of course I had to swing by. Boy, am I glad I did because I found some Finds with a capital F.
Let me back track. In our kitchen, we had a Pottery Barn wine glass holder* installed above our kitchen table. Sure, it was a nice use of space.... but the wine glasses would collect dust and literally never be used (we would always use the wine glasses that were in our cabinets instead, on the rare occasion we opened a bottle).
You can see it here.....
[this is an old picture. I'm
so glad
I got rid of the gold]
Since I'm not a fan of unused clutter, we took it down when I re-painted the kitchen.
After seeing this picture from Eddie Ross's NY apartment, I decided I wanted to put up a cascading row of platters in the space instead.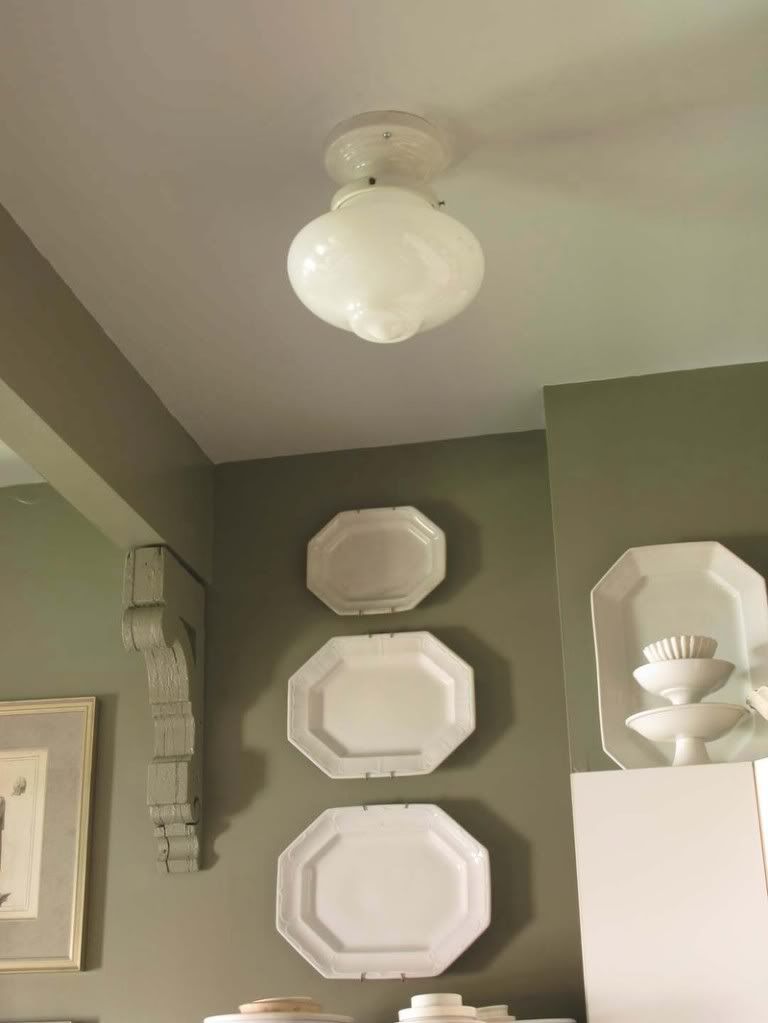 And much to my delight, I found these at Salvation Army yesterday!
They ranged from $4.00 to $2.75 each; each of them were found in Salvation Army Clearance section. If that's not a deal, I don't know what is!
I'm not going to restore them... I kind of like them all beat up and tarnished. It tells a story of where they have been.
Next to the silver section, was the milkglass section... another love of mine. I found these vases and had to purchase the collection.
My favorites are the faceted ones. Each of these ranged from $1.75 - $2.75.
I also picked up a couple spring colored belts and three short sleeve shirts.
I LOVE Salvation Army!
* I plan on selling my PB wine shelves on Craigslist. I have both shelves; they are exactly like
these
but in black. If anyone reading is interested, shoot me an email!