As you know by now, Domino has been canceled. Like all my fellow bloggers, I am seriously bummed by this, especially since I got a 2 year subscription for Christmas... :-/
Between now and when their site will officially be shut down, I'm trying to c+p as many inspiration photos from their site into my Photobucket as I can.
One inspiration photo in particular stands out in my mind... in their August 2008 issue, they took the simple yet perfect Hemnes bed from Ikea and painted it white. I just about died! It's so elegant in white.... and I've filed it away for a future guest room
for sure
.
Here it is: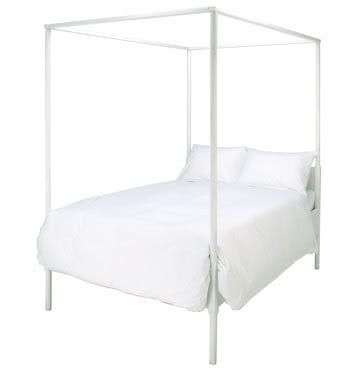 And in Domino's room: