It was a BLAST! M & I are so lucky to have such great friends out here and it was an honor to host their shower. I can't wait until little baby Carter is born! I know we're going to love it like our own (until he starts pooping and crying, then we'll hand it off to the parents. Just kidding Sterin.)
Here are pictures, there are a lot of them!
The Decor: Green, Brown & White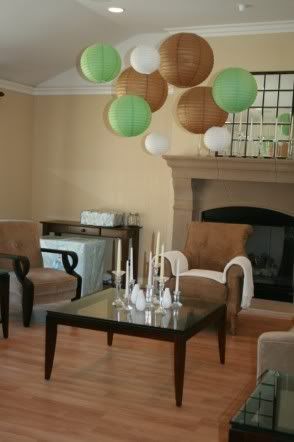 I love how the paper lanterns turned out! The whole thing cost less than $25.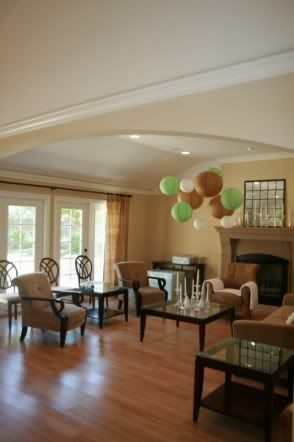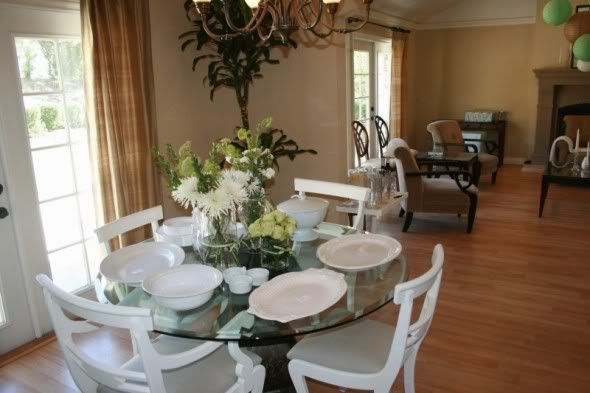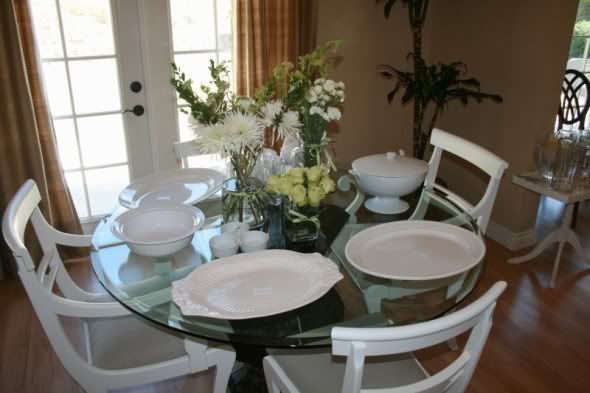 The only arrangements I know how to do - "rustic" style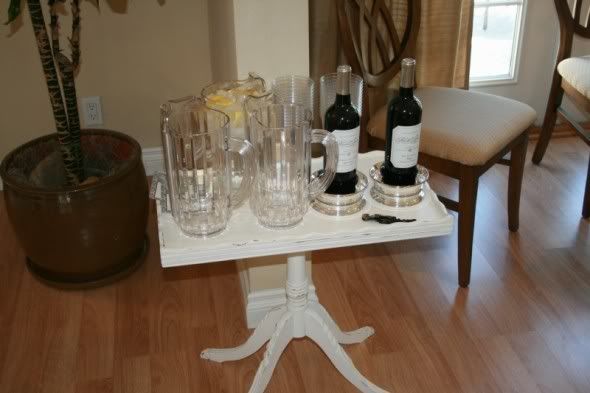 The drink station - I later filled those pitchers with alcoholic and non-alcoholic champagne sherbet punch.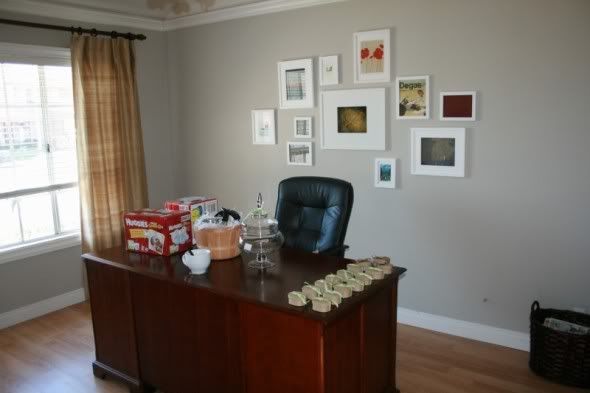 The diaper raffle table & the favor boxes (see the three brown boxes at the end? We had three FABULOUS male attendants, they were a hoot).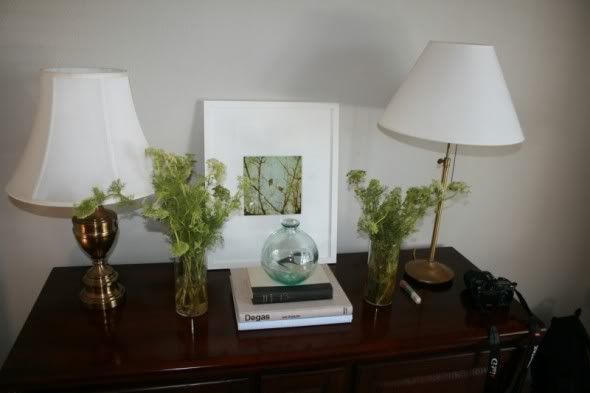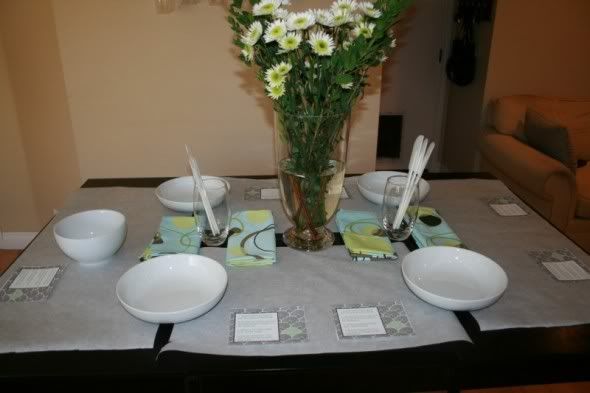 The "Bun in the Oven" cooking table. The recipe cards matched the invites.
The Party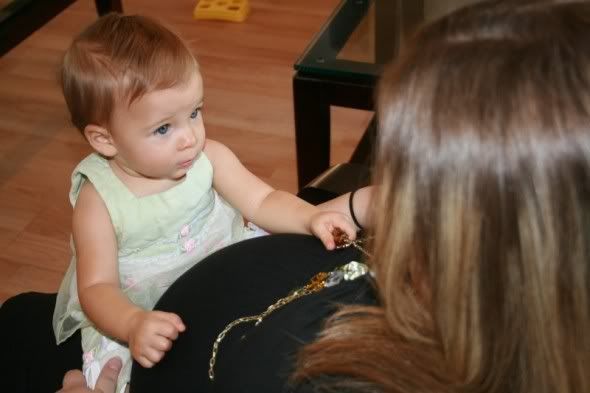 Erin getting some practice with her ADORABLE niece. It's hard to hold a baby with a baby in your tummy!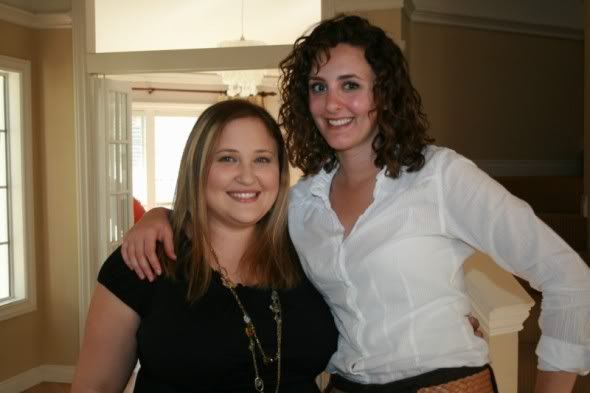 I was wearing heels, she was wearing flats. 'nuff said.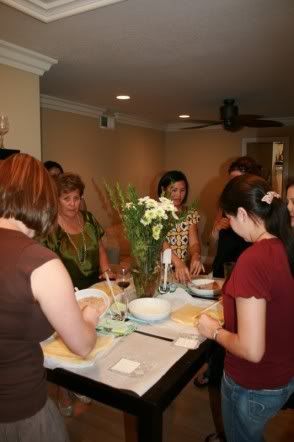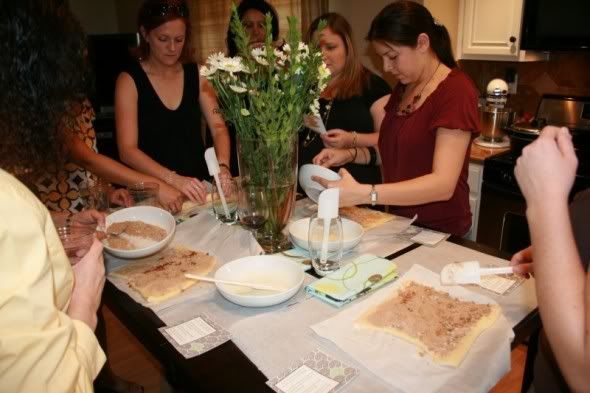 We had so much fun making the "Buns in the Oven"! They turned out pretty tasty, but really ugly.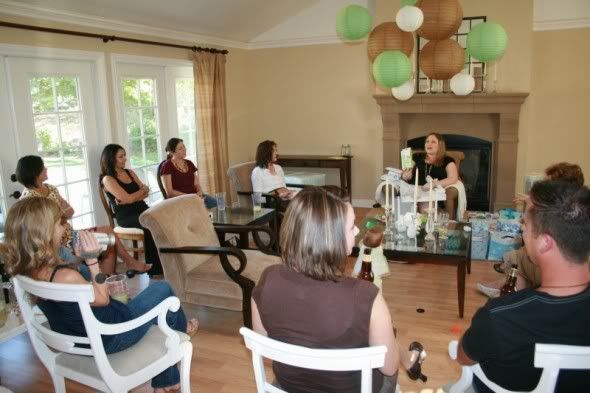 Opening presents!
Thank you to everyone here who gave me great tips! It was a blast and I hope to host another in the future!