I am in love with
this daybed
from Z Gallerie:
If I had $700 to throw down to decorate the guest room we never use, I'd purchase this bed with plans of it being alone in the room for now... but building a nursery around it in the (far) future.
I think this bed would look fabulous in this room:
Although we are years and years away from having kids, I am obsessed with this nursery and filing it away for the future!
Here is another adorable nursery with a daybed option: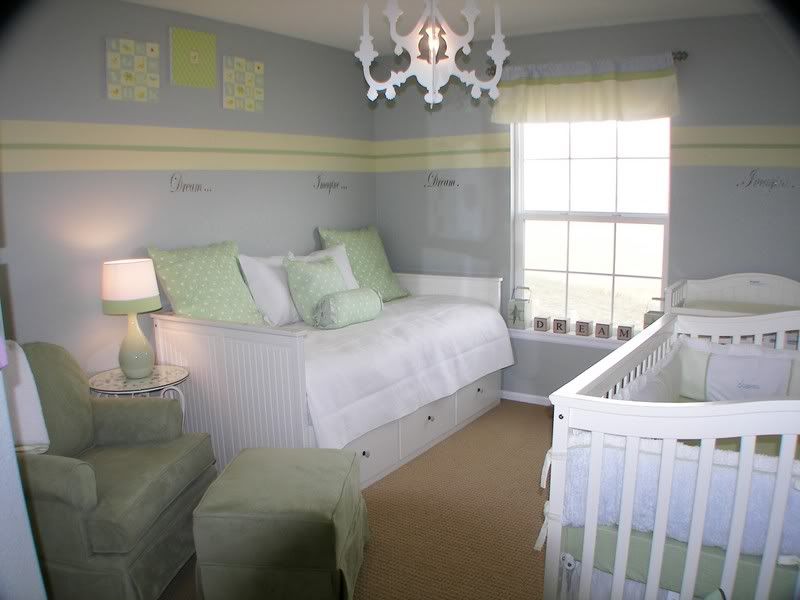 (Compliments of
nestie jstitzer
).
So you all don't think I'm TOTALLY crazy for looking at nurseries, I'll take this moment to announce...........
Our best buds and neighbors, Sterin, are pregnant!
We are so excited and happy for them, and because we see them so often, it feels a little bit like we are having a baby too!
This is the little peanut about a month ago:
The mom and dad to be:
Here's to a happy and healthy 6 more months!