I've been a bad bad blogger lately - but I'm back with a few Vegas pics :) I was dumb and brought MIL's large camera, and it was too large to carry around but one night. Here are a few pictures of my birthday night: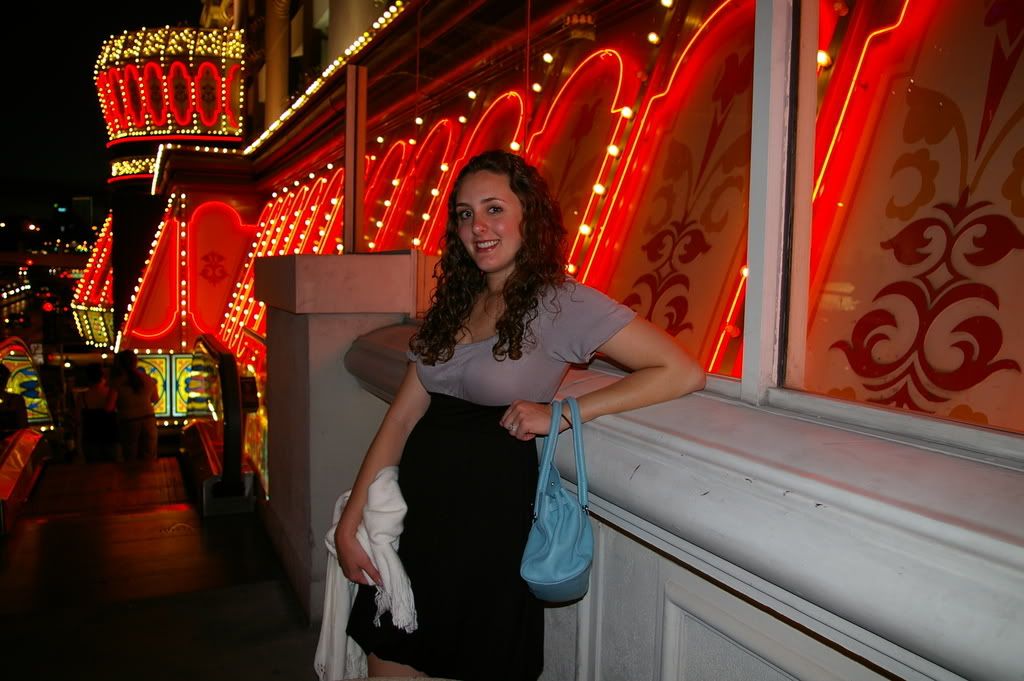 Hamming it up for the camera... gotta love those Vegas lights!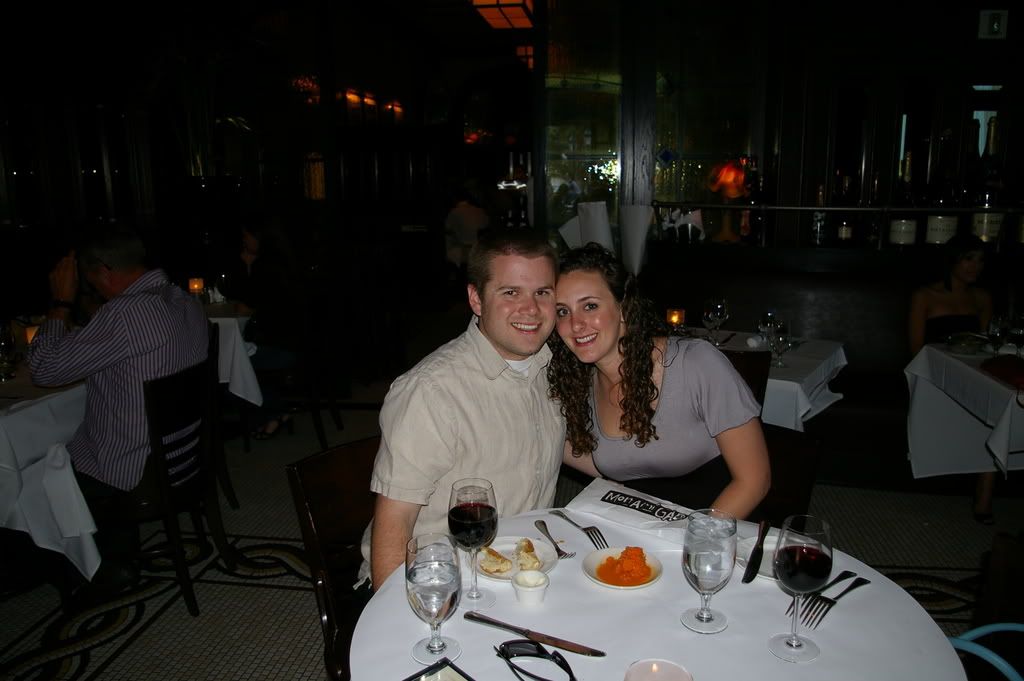 We ate at Mon Ami Gabi in Paris.. It was yummy.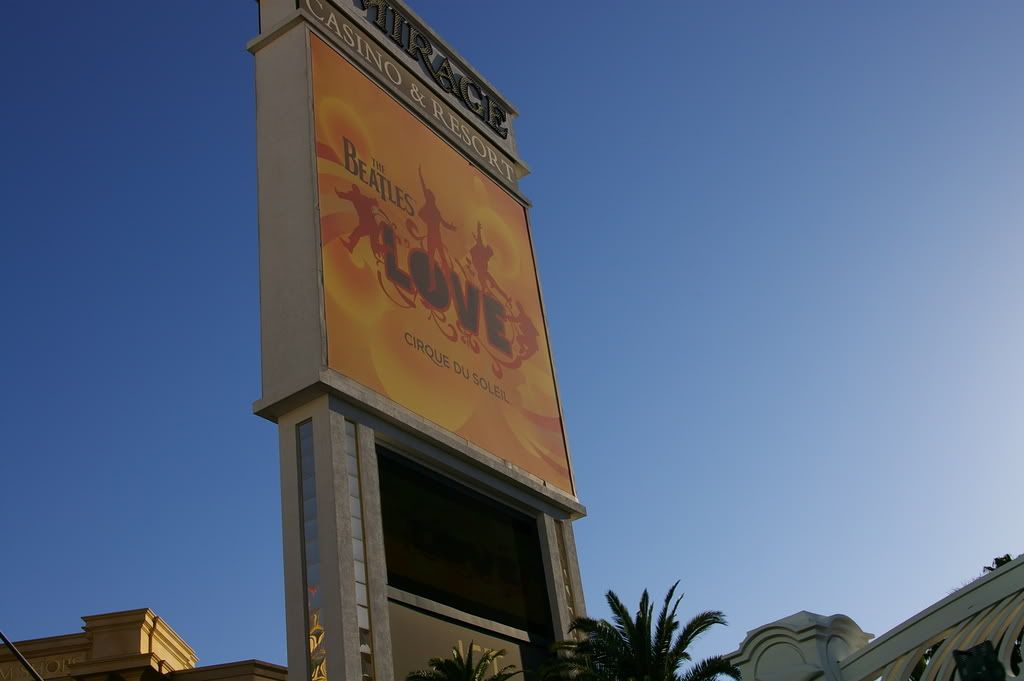 We also saw LOVE - I thought it was ...... okay. I heard raves about it, but I think they could have done
so
much more; I don't think they did the Beatles justice. My only way of explaining it was like a cheesy Broadway show. There were 3 amazing parts/songs out of approx 25. But maybe it's a catch 22 - the Beatles were so great that expectation are naturally really high. All in all - it was a good show but I imagined it to be better.
Although LOVE didn't live up to my expectations, our trip in general blew them away! We did so well "gambling". I use the term gambling loosely because we never like to bet more than $20 at a time :) But the roulette tables and 5 cent slots were good to us! We came back from the weekend with more money we went with - and that includes all of our meals and shopping!
After we came home from Vegas, I had a pretty little package waiting for me from our awesome friends Erin and Steve (Sterin). You may remember it from my birthday wish list, check it out!
THANKS STERIN! I love it - it's perfect for carrying all my crap + laptop. (I took this picture with my MacBook's Photo Booth = dork).
My last two posts have been "all about me", I hope to get back into the groove of posting pretty things :)