I've done a couple lately I would like to share. As you can tell, I'm leaning more and more towards light neutrals :)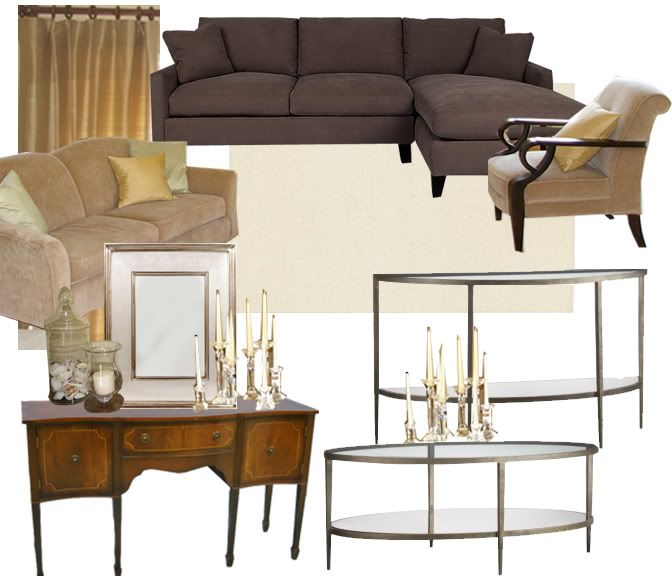 This one is for our great room in the future - I love the mix of casual (brown comfy t-shaped sofa and a casual ivory rug) with elegance (antique side table and Clairemont accent tables from Crate and Barrel). The color I am looking to go for in this room didn't really work on the idea board - but here it is: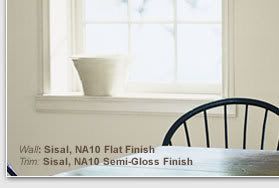 Or we may stay with our current color.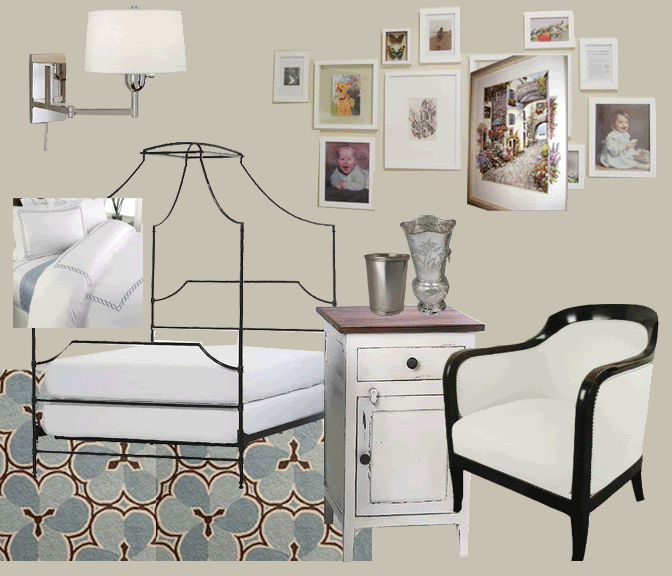 A fellow nestie, MrsRoy07, wanted a way to display her grandmother's art. I immediately though of the amazing arrangement thisyounghouse.com's owners did in their guest room. I also added the bed I've been lusting over for a while, and some antiques.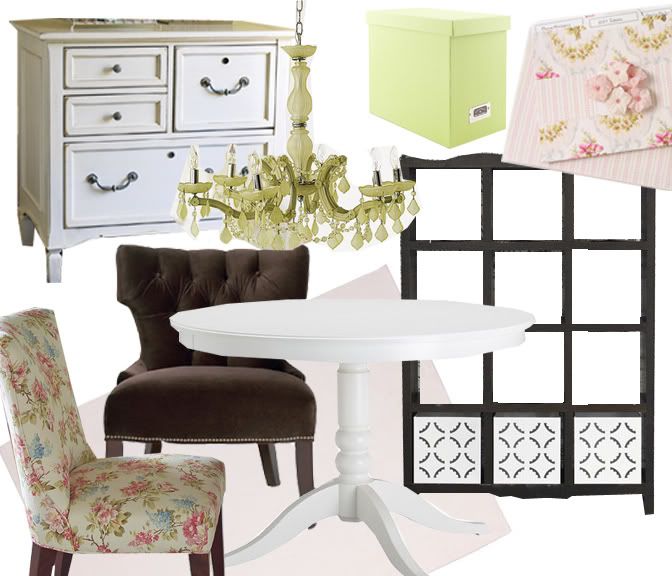 Another nestie requested a shabby chic craft room - and this is about as far as I could go with that! haha.
Since I know I'll never be talented enough to be a real interior decorator, I'm honored that nesties let me do idea boards for them. It helps me "pretend". :)